Regular price
$89.07 USD
Sale price
$53.98 USD
Unit price
per
Sale
Sold out
5 in 1 EMS RF Radio Frequency Machine - Mesotherapy Electroporation Machine - Face Beauty LED Photon Machine - Skin Rejuvenation Machine - Wrinkle Remover Machine

5 in 1 EMS RF Radio Frequency Machine - Mesotherapy Electroporation Machine - Face Beauty LED Photon Machine - Skin Rejuvenation Machine - Wrinkle Remover Machine.
"Great quality and the material use in this 5 in 1 EMS RF Radio Frequency Machine is very durable! All super good, It turned it on and all the colors are right. After using it, I really feel that my face feel relaxed and my skin feels rejuvenate." 
~Maui Green, Austin, TX~
Description:
Item Name: EMS & RF Beauty Apparatus Use Time: 10mins/time Charging Time: 3 Hours Standby Time: 40 Days Input Voltage: DC5V Vibration: 7500Hz Power Supply: Charging by USB
Function:
Lead In Nutrition Nourishing & Anti-Wrinkles Tightening & Lifting Remove Acne & Whitening
Technology:
EMS(Electrical Muscle Stimulation), Mesoporation, Electroporation, RF( Radio Frequency), LED
Microcurrent
Four elements are used to ensure that the electrical current works randomly and stimulates the muscle tissue very gently causing a secondary muscular movement that preserves the skin's elasticity and suppleness.
Eectropration
Introducing beauty essence into your skin This beauty machine is used for collagen injection without a needle. Macromolecular components such as collagen and hyaluronic acid cannot easily penetrate the deep layer of the skin from the surface. But  with our special technology called "Electroporation" you can achieve a high level of effectiveness without any pain.
"I really love the yellow color benefits to the skin of this mask. It improves and it lighten up my skin. That's the reason why after using it my skin feel relaxed. It turned my mood positive to be honest. Knowing that your skin is rejuvenating and improving. <3 <3 <3" 
~Maui

 

Green, Lansing,MI,~
RF
For detoxification, lymphatic drainage, improve blood circulation. Electrical energy tends to follow the shortest distance between two electrodes. When electricity runs through living tissue the high energy flow generates heat as a characteristic of the electrical energy and the resistance to electricity by the living tissue. This is another feature of Dr. Arrivo that adapts electricity to be gentle on the skin.
LED
For treatment of acne lesions. It works efficiently without damaging the skin by using an especially sensitive LED light developed exclusively for beauty equipment.

Model 1: Pink light:
Wavelength: 415nm (+ - 10nm)
Skin whitening, suit for dark skin

Model 2: Pink flashing light:
Enhance the absorption of beauty fluid, and make the skin more clear and whiter

Model 3: Red light :
Wavelength: 620nm (+ - 10nm)
Make skin more brigh , more elastic

Model 4: Yellow light :
Wavelength: 590nm (+ - 10nm)
Detoxification, Make the skin more healthy

Model 5: Blue light :
Wavelength: 465nm (+ - 10nm)
Stimulate the production of collagen. Collagen is the essential protein used to repair damaged tissue and to replace old tissue. Best for fine lines, reduce pore size, swollen after surgery.

Model 6: Green light :
Wavelength: 520nm (+-10nm)
Enhance the absorption of beauty fluid, and make the skin more clear and whiter
Package Includes:
*1 x Main Machine
*1 x English Manual
*1 x Power line
*1 x Charging stand
Share
View full details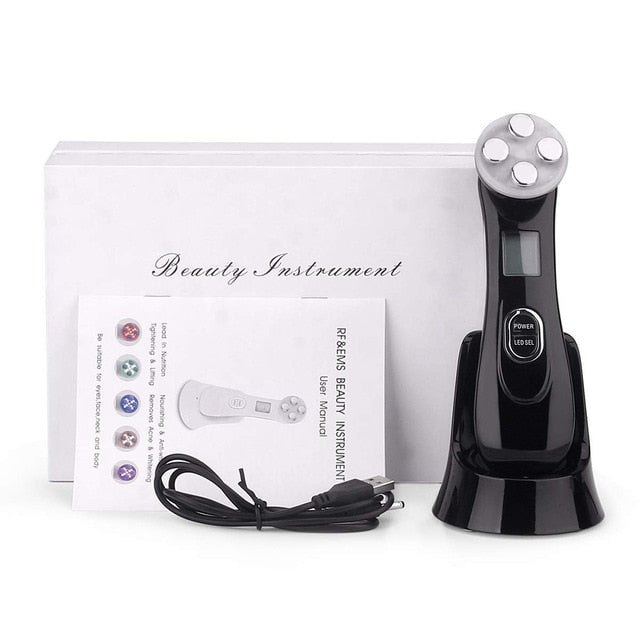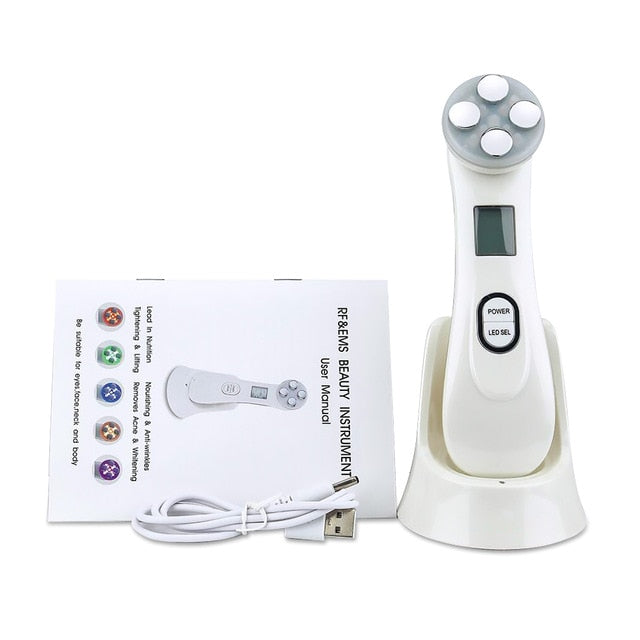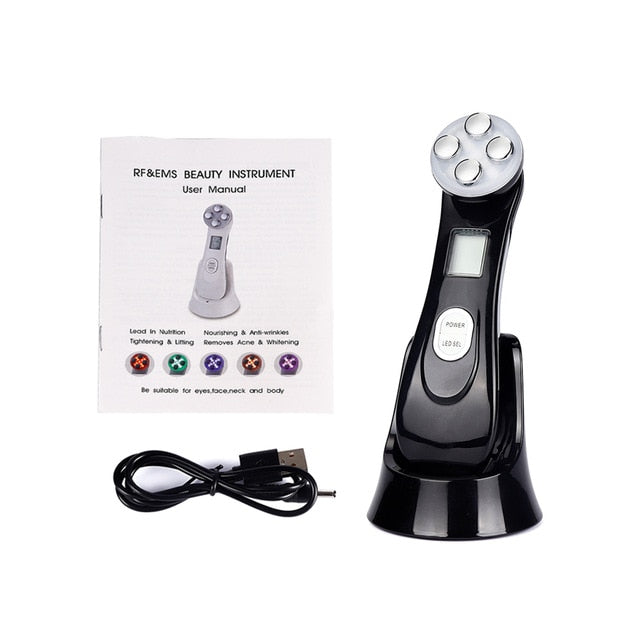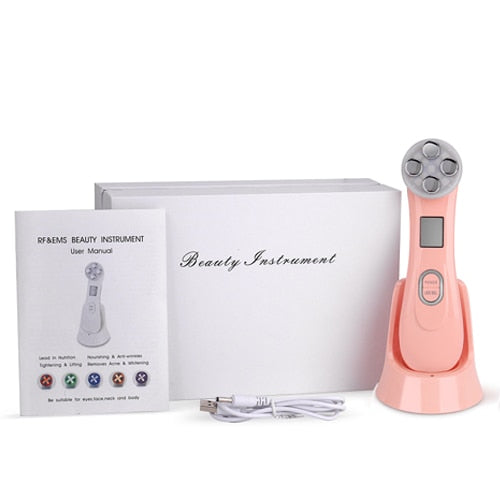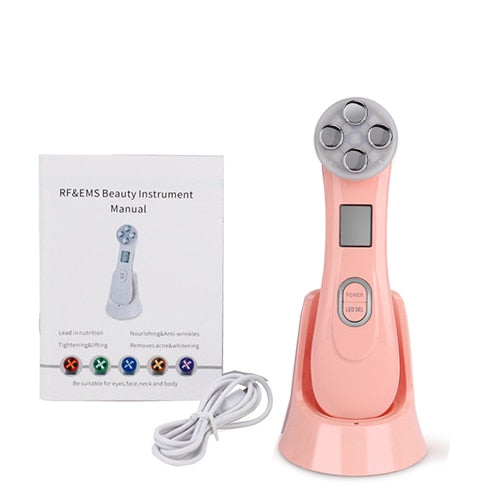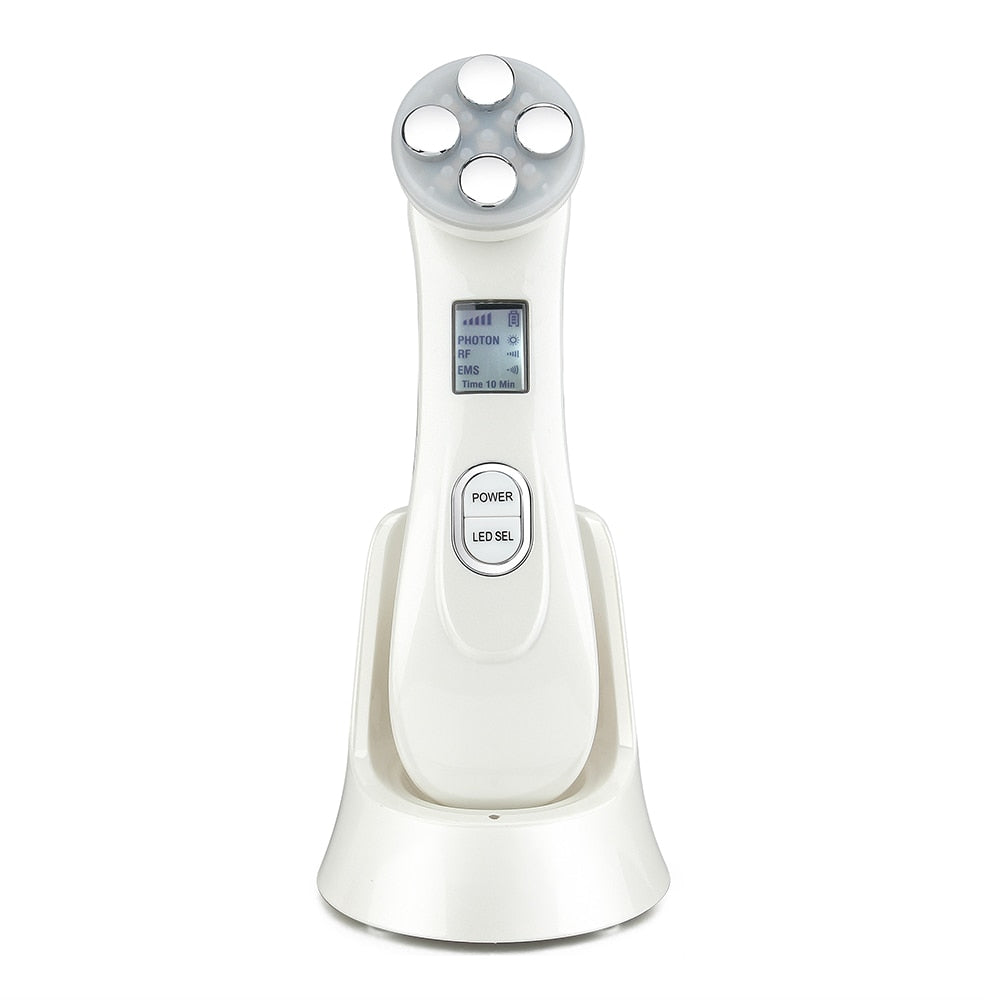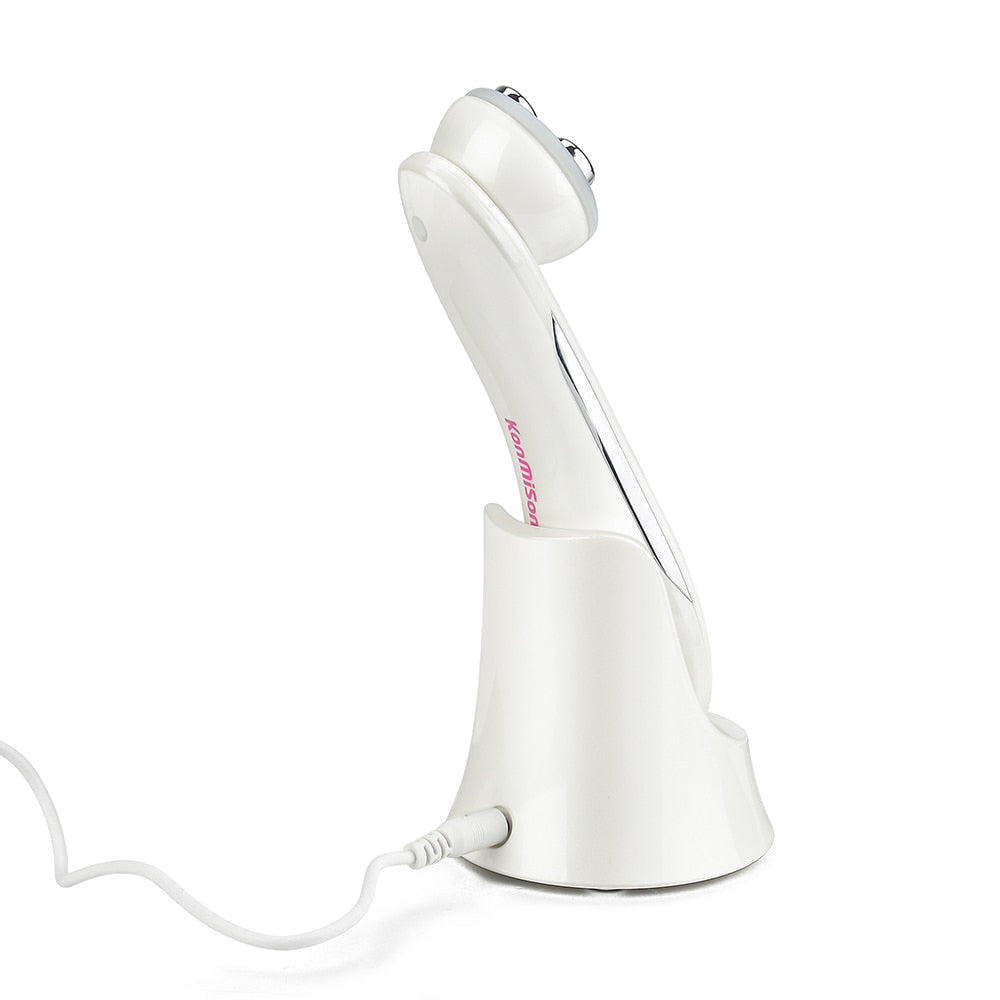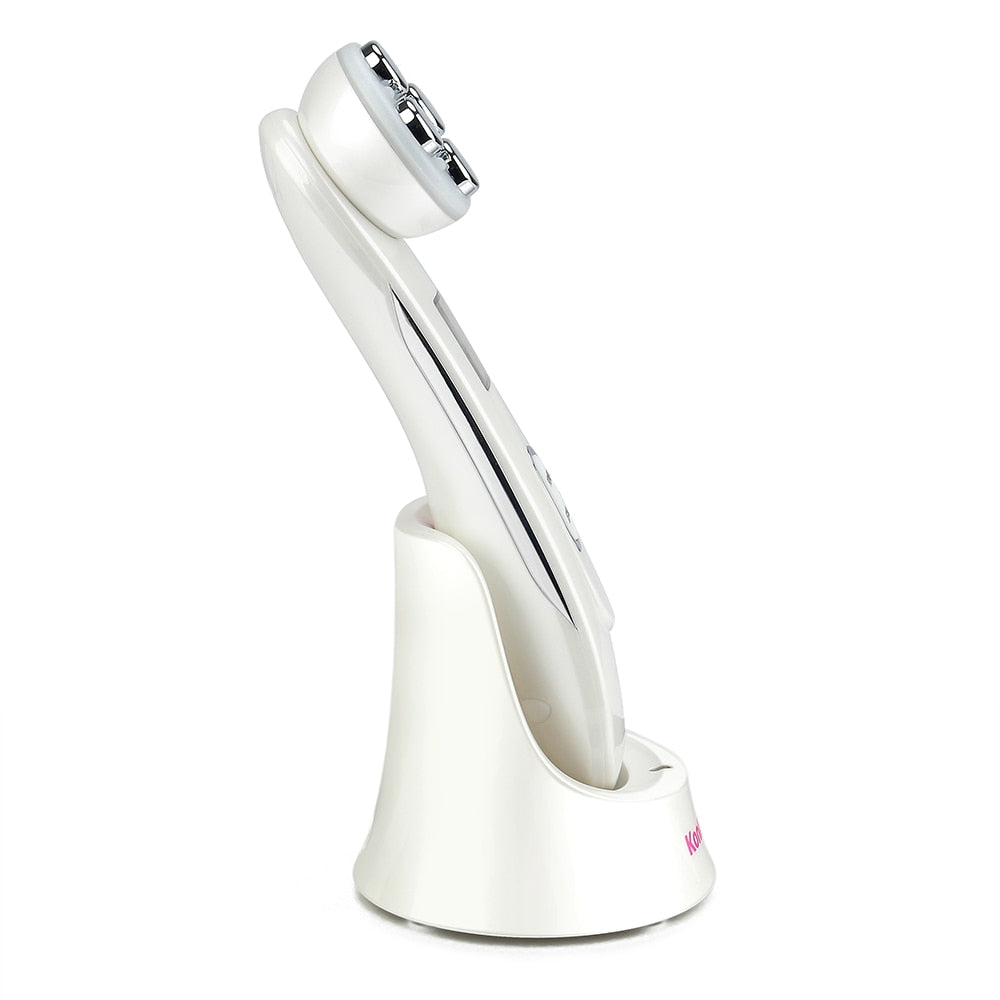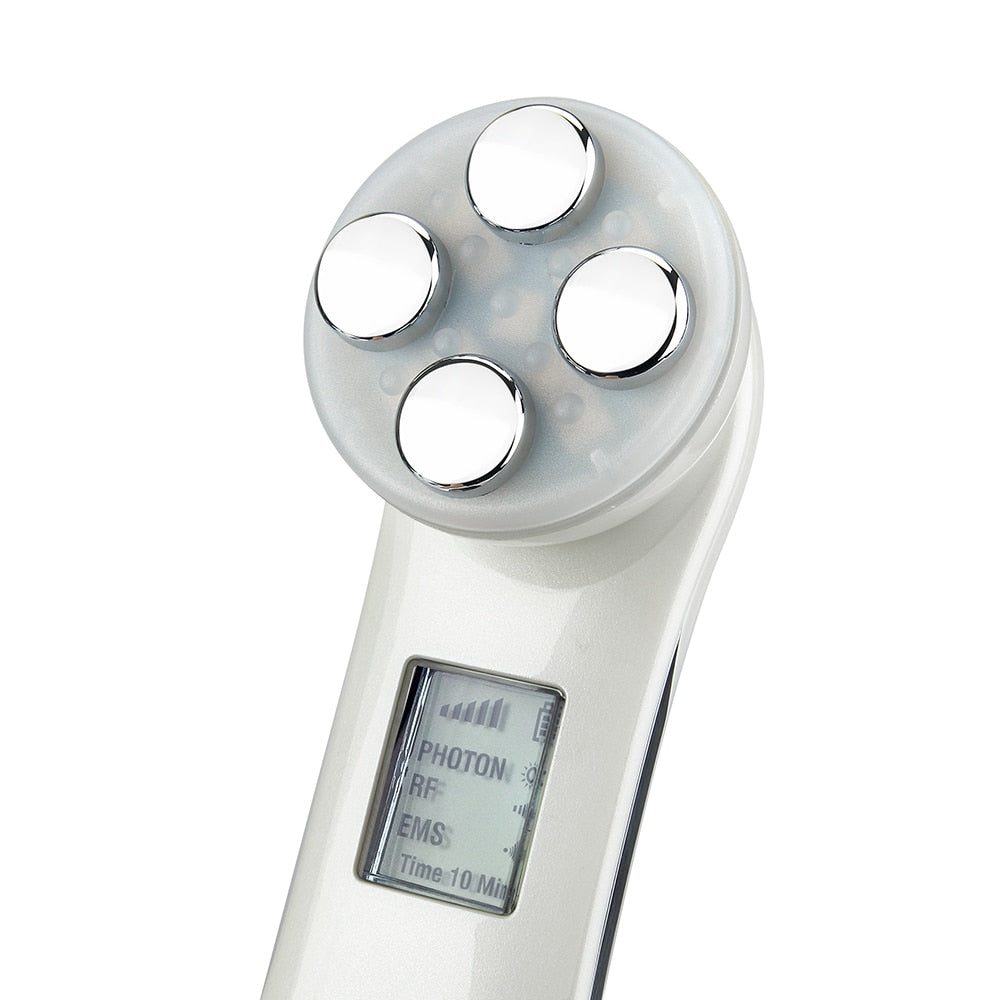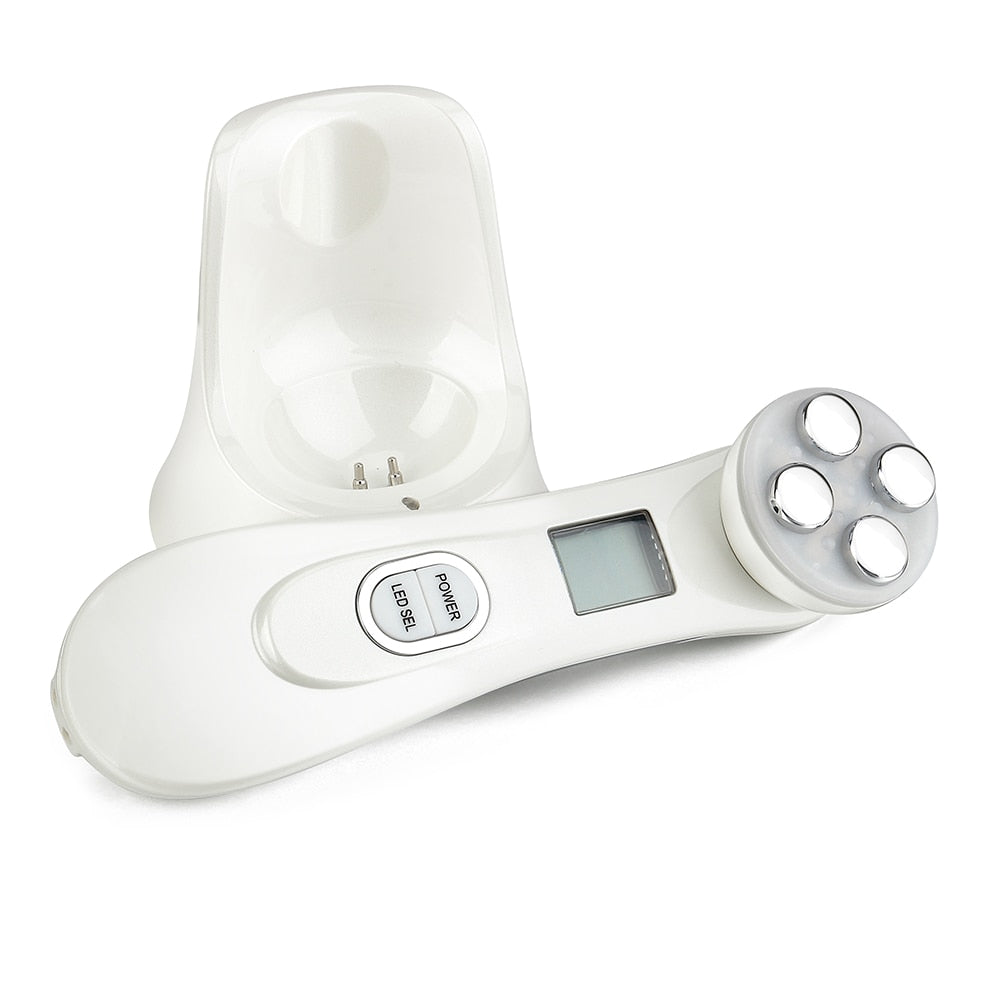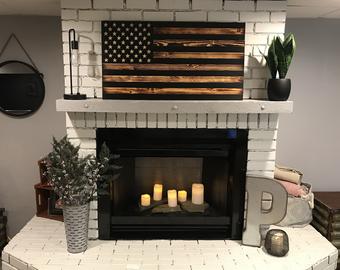 American Made
Trying hard to bring you more American made products from small businesses all over our country.
Free Shipping

Most all of our products have free shipping to aywhere in the continental US. HI and AK please contact us for arrangents.

Shop with Confidence

If you ever have a problem with an order please contact us and we will do everything in our power to make it right. MyModernIdeas@gmail.com