Regular price
$494.78 USD
Regular price
$649.67 USD
Sale price
$494.78 USD
Unit price
per
Sale
Sold out
HealthyLine - 72 x 24 Far Infrared Heating Pad - Jade Tourmaline Heating Pad - Electric Therapy Mat
This item ships within 48 hours and arrives in 3 to 7 business days. 

"Received the parcel quickly. The HealthyLine Jade Tourmaline Heating Pad came well packed in a box... Safe and secured! This mat has exceeded my expectations: providing hot stone therapy, far infrared therapy, and negative ion therapy, all while easing my back pain and restless leg syndrome. 5 Stars for Modern Ideas!" 
~David John Smith, Richmond,VA~"
FEATURES
✓ Lightweight and portable pain relief.
✓ Natural Jade and tourmaline gemstones.
✓ Free waterproof mat cover.
Each mat comes with round pieces of jade and tourmaline held in place with a mesh lining that increases flexibility.
You can use it comfortably on the floor, in bed, on a sofa, in a recliner, or even propped up against the wall.
Sleep on the mat overnight to extend the time you spend bolstering your wellness.
Just turn up the heat and relax as the stones release high levels of far infrared and negative ions.

These natural therapies will help elevate your wellness levels to temporarily boost your circulatory system.
Use the intuitive controls to find the temperature to the degree at which you are the most comfortable.
Begin the journey to better wellness with a model that continues to prove itself time and time again.
"This FAR infrared mat exceeds expectations. The quality of the HealthyLines FAR mat is exceptional. The shipping was fast, customer service was great and I found relief from both my anxiety and lower back pain within one use. More than worth the cost. Two Thumbs up and 5 Stars for this heating pad."
~Ginalyn Warrens, Salt Lake, City, UT~
HOT STONE THERAPY

Stone surface impacts pressure points on your body to relieve tension.
Feel hot stones against your skin as they relax your muscles

FAR INFRARED THERAPY
Can temporarily decrease pain and stiffness. Temporarily increase local circulation.

Rays penetrate 4-6 inches into the body's tissues.
Far infrared rays are vital to human life.
Experience Minor Muscle and Joint Pain?
The most common use of far infrared ray therapy is to assist the body in temporarily relieving minor muscle and joint pain. FIR slightly increases the temperature of the surface level of your body. This may help to deliver more oxygen to the places and areas of the body that require the most attention to maximize your wellness levels. This therapy is particularly beneficial for people that suffer from Arthritis, lower back pain, or even just your everyday aches. Far infrared rays are more effective for pain relief than traditional heating pads because their rays penetrate 4-6 inches below the surface level of the skin.
Looking to Detoxify?
Far infrared rays function very successfully when it comes to natural detoxification. They can help the body reduce water retention, and eliminate metals. As a result of better wellness, people often see a reduction in fatigue and an improvement in their focus and energy levels. These toxins cannot be expelled instantly, so they accumulate in our bodies, encapsulated in water molecules. These trapped toxins lead to blocked blood circulation, impaired cellular energy, and illness. When we are exposed to FIR waves, the molecules trapping toxins inside us vibrate and break apart, and are expelled through excessive sweating caused by FIR heat therapy. FIR is a safe and effective way to detoxify and is considered seven times more effective than steam saunas or conventional heat.
Suffer from Chronic Fatigue?
FIR can help provide comfort and improve quality of life for those living with chronic fatigue syndrome. If you are searching for answers to your struggle with CFS, FIR therapy may be beneficial for multiple symptoms affecting you. Research indicates that consistent daily thermal therapy (including FIR therapy) has promising benefits for CFS patients. FIR therapy can support your efforts to improve your energy levels, maximize your comfort, and minimize minor aches and pains associated with CFS.
Suffer from Back Pain?
Muscular back pain relief is one of the most exciting FIR therapy research areas.  If you suffer from chronic lower back pain, you know that most treatment options are risky and require long-term recovery periods. However, FIR mats have been shown in studies to provide temporary minor pain relief in the lower back when applied daily. FIR therapy is a drug-free, surgery-free option to manage some of the symptoms associated with chronic muscular back pain

NEGATIVE ION THERAPY

Cleanse your mind; improve the quality of your wellness.
Nature's purifiers clearing your surroundings of harmful agents.

NATURAL, GAI CERTIFIED GEMSTONES FILLED IN MAT AND THEIR CAPABILITIES

JADE STONE
- Jade conducts far infrared rays and negative ion levels
- Soothes the mind, releasing negative thoughts.
- Stabilizes the personality and promotes self-sufficiency.

TOURMALINE GEMSTONE
- Produces the greatest number of negative ions
- Improves the body's ability to recover energy and detoxify itself
- Fragile in structure, potent in benefits
Looking for Improved Circulation?
Good blood circulation is essential to the functioning of every part of the body. Heated amethyst pressed against the skin helps to improve circulation where applied so that essential oxygen and nutrients can be delivered more efficiently to our organs. In combination with far-infrared radiation, the body temperature rises, which expands blood vessels leading to temporarily increased circulation and heart rate.
Need Tension Relief?
Amethyst is beneficial for loosening up muscles for two reasons. First, the stones become a heated surface that presses against the body. This heated surface presses firmly into areas of the body and breaks down resistance the same way any heating device does. Second, it releases deep penetrating far infrared radiation. FIR is where amethyst separates itself from the traditional approach to heat therapy. Heating any stone can provide tension relief on the surface level—like a hot stone therapy session at the spa. Far infrared rays, however, reach inches below the surface of the skin to dig into the tension and stiffness that lies below and is often difficult to reach with traditional methods. Amethyst takes heat therapy to the next level to offer the body a tension-relieving experience that it needs.


BENEFITS
✓ Provides a spa experience at home
✓ Relaxes your muscles
✓ Lowers levels of tension and anxiety
✓ Heated gemstones release far infrared rays and negative ions
✓ Increase localized blood circulation
✓ Relieves joint and muscle pain

SPECIFICATION
Approx. Size: 72" x 24" x 1" (80 cm x 50 cm x 2.5 cm)
Approx. Weight: 16 lbs (7.2 kg)
LED Display Controller: Time and Temperature settings, 3-6-12-hour auto-shutoff timer.
EMF Protection: Advanced filtration system and extra EMF-blocking layers
Number of layers: up to 21 functional layers
Materials: PU Leather + GAI Certified Healing Crystals (Gemstones)
Voltage: US 110-120V, 220W
Comfort: SOFT
Share
View full details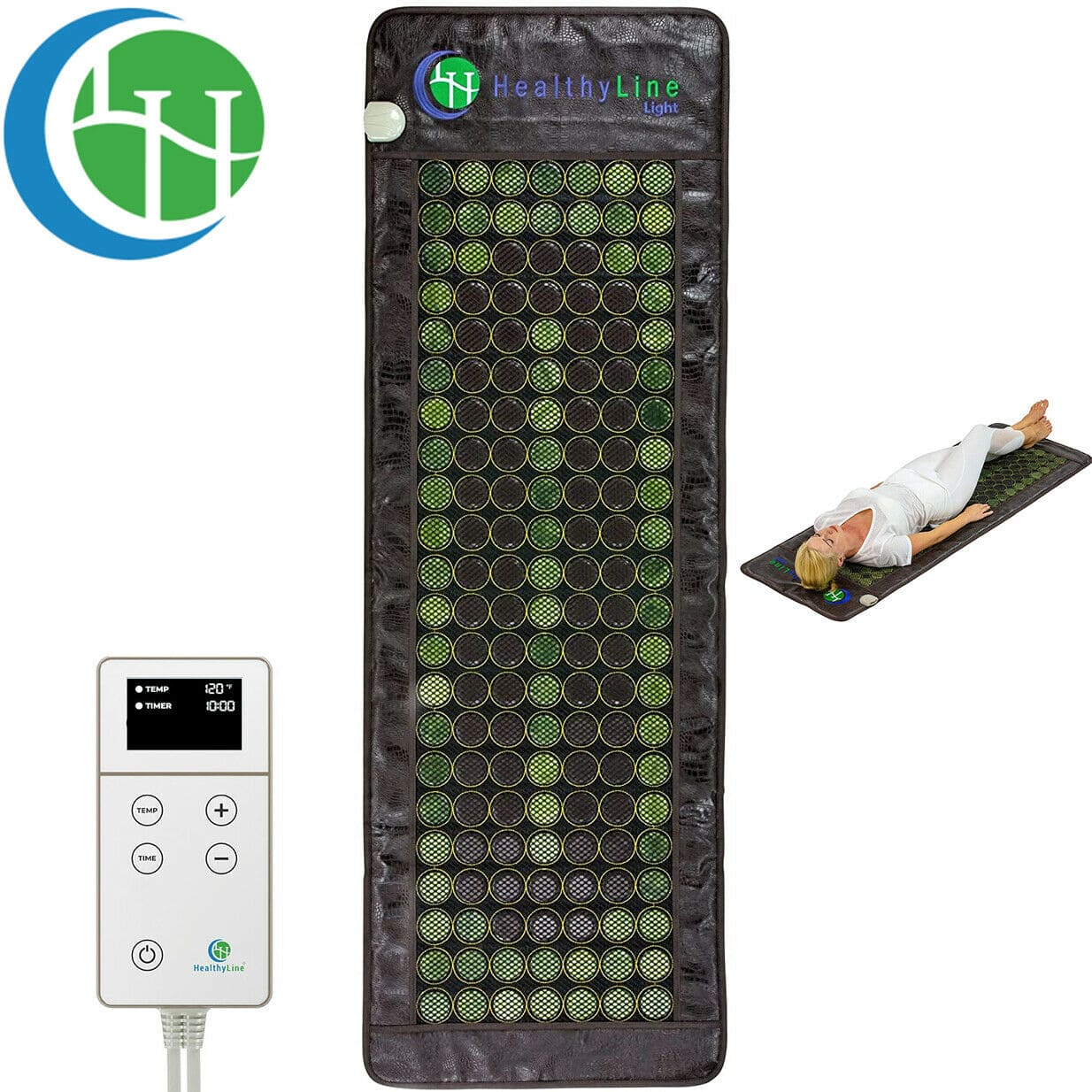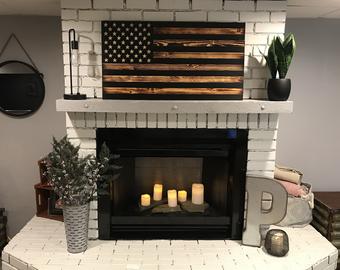 American Made
Trying hard to bring you more American made products from small businesses all over our country.
Free Shipping

Most all of our products have free shipping to aywhere in the continental US. HI and AK please contact us for arrangents.

Shop with Confidence

If you ever have a problem with an order please contact us and we will do everything in our power to make it right. MyModernIdeas@gmail.com