Regular price
$264.00 USD
Regular price
$528.00 USD
Sale price
$264.00 USD
Unit price
per
Sale
Sold out
Hiseeu - HD Wireless Home Indoor/Outdoor Camera System - Home Security Camera System with Recordings
"Received the parcel quickly. The Hiseeu CCTV kit came well packed in one small box. There were no problems. Fully meets the description, cameras in metallic cases, fully work on the WiFi camera and the recorder. 5 Stars for Modern Ideas!" 
~Marry Duran Richmond,VA~"
Hiseeu Wireless Home Security Camera System - The Benchmark in Family Safety
This Wireless Home Security Camera System from Hiseeu is the ultimate family safety tool. This kit includes 4 cameras with 1080p video quality both in the daytime and at night, making sure that no matter what time of day you can keep a clear and watchful eye on your home and family. Sleep easy at night knowing that your family, home, and all of your assets are protected. 


Hiseeu - 8CH Wireless CCTV System gives you a sense of security and safety as they protect and gives you confidence in doing your business. Hiseeu Wireless CCTV provides a 3MP Wireless Audio Camera system with AI human detection. High definition resolution of 1536P pixel. The cameras are built in a metal shell housing, water proof and can be used indoor/outdoor. It is also easy to install (Plug and play), can remotely view by Android and iOS System.
Beginner Level Set-up - Expert Level Protection: The easiest and most cost-effective way to keep your family safe!
Features:

Human detection if humanoid movement detected, the system will push alarm to phone. You can get information in the video area anywhere and anytime. It's never late to take defensive measures in advance.
✔ Audio Record Sound IP Camera Built-in a integrated microphone let you hear the sound around the camera, records what people say, make it authentic with sound video recording.

HDD is optional
Recording all the day in 24 hours - The Hard Disk is necessary for video record, thanks to the H.265+ High Efficiency Video Coding Technology, the 1TB Hard disk enables to continuous record about 30 days video footage for 4 cameras.

Expandable Security Camera System
8 Channel NVR Design, support to connect up to 8pcs cameras, you can buy Hiseeu ip cameras to expand your cctv system.
Buy Today Only and Save 5% By using the coupon code "24HourSale" at checkout.
Auto pairing, wireless connections between the cameras and NVR, Free from complex cables.
Hiseeu's security system provides high-quality video protection, that requires no professional installation.


True Plug and Play, Easy Installation
Super easy installation and configurations. Real plug and play, no need of any professional skills, you can totally do it yourself effortlessly and build your own surveillance system.
Up to 50 Meters Wireless Transmission(no obstacle)

Equipped with IR-Cut Array led lights, up to 30 meters night vision distance.
IP66 Weatherproof Outdoor IP Camera
Metal housing shell IP66 weatherproof security cameras, widely used for indoor & outdoor. Camera Working Temperature: -25℃ ~ 50℃ ( - 13 ℉ ~ 122 ℉ ).
"Description matches. The quality of the goods is excellent. The packaging pleased everything very neatly and tightly packed. All the cameras work, they connected to the registrar immediately. Two Thumbs up and 5 Stars for this Hiseeu!" ~Paul Warrens Salt Lake, City, UT~"
Easy access via free mobile APP & PC Software
When you go outside, you needn't to worry about your property security. By using the Hiseeu wireless cctv system, you can remote view live video simultaneously at anytime, anywhere with Wifi/4G on smartphone/iPad/PC. Download the free application " EseeCloud " from Google Play / APP Store, Which is easy to been setup in seconds.

PC/Laptop View: Windows/ MAC System: CMS Software. You can also view the live view from computer via IE.

Intelligent Playback,easy to locate the video footage that you want to playback.
Easy installation
1. Screw the bracket base to the ceiling or the wall.
2. Loosen the nut.
3. Adjust the angel of the camera;
4. Tighten the nut to fix the angel.
You can check our online demo.

Online Demo
Demo ID:977689561,no password.
1. Download the free app "IP Pro" or "EseeCloud" application from the Google Play or Store Market.
2. Install the application to your smartphone or iPads.
3.Open the application and select "Local".
4.Select " + " and "Add device by ID".
5.Input Could ID 977689561,no password is needed to input. Click Done.
6. Access to the online demo.

We know that there is no price limit on what you would do to keep your family safe, but with this system, we make sure that you can keep your family safe without busting your budget! 
Why Choose Hiseeu?
1080p Video Quality in all weather and lighting conditions

Easy installation with easy instructions that anyone is capable of doing.

High Sensitivity Motion Detection

1TB Hard Drive Video Storage

App-Based Video Access providing footage anywhere at anytime
This is one of the best-selling security systems on the market, and there has never been a better time to invest in your family's safety.
Convenience is the key nowadays and this system provides an incredibly convenient and easy to use solution. You can view video footage at any time from your mobile phone and with 1TB of storage, you will be able to keep that footage on your hard drive for up to 30-days! Hiseeu also has a 24/7 technical support team that will help you keep your equipment in perfect working order.

What's included?
1 x 8CH H.265 Wireless Network Digital Video Recorder (Wireless NVR Pre-installed 1TB Hard Drive)

1 x 3.3 Feet Power Supply (12V-2000mA) for NVR (Use 12V1A adapter can't provide enough power for HDD working)

4 x 10 Feet Power Supply (12V-1000mA) Power adapter for Security Cameras

4 x Colour CMOS 2MP IR LEDs IP Cameras supported one-way audio function

1 x 3M 9DB Extension Antenna(Enhanced WIFI signal for camera )

1 x Mouse / User Manual / HDMI cable / 3.2 Feet Network Cable

2 x Warning stickers
Do your part to
keep your family safe
and buy a Hiseeu Security Camera System!
COMPLETE PACKAGE
*1 x 8CH H.265+ Wireless Network Digital Video Recorder(Wireless NVR)
*4 x Colour CMOS 3.0MP IR LEDs IP Camera
*4 x 12V 1A Power adapter for Security Cameras(3 meters cable length)
*1 x 12V 2.5A Power Supply for NVR
*1 x Mouse
*1 x User Manual
*1 x Antenna Booster(Gift)
*1 x 1m Ethernet Cable(Gift)
*2 x Warning Sticker(Gift)
*1 x HDMI Cable(Gift)
*1x LAN Cable
Share
View full details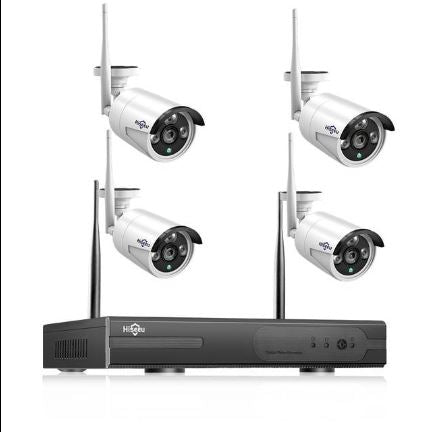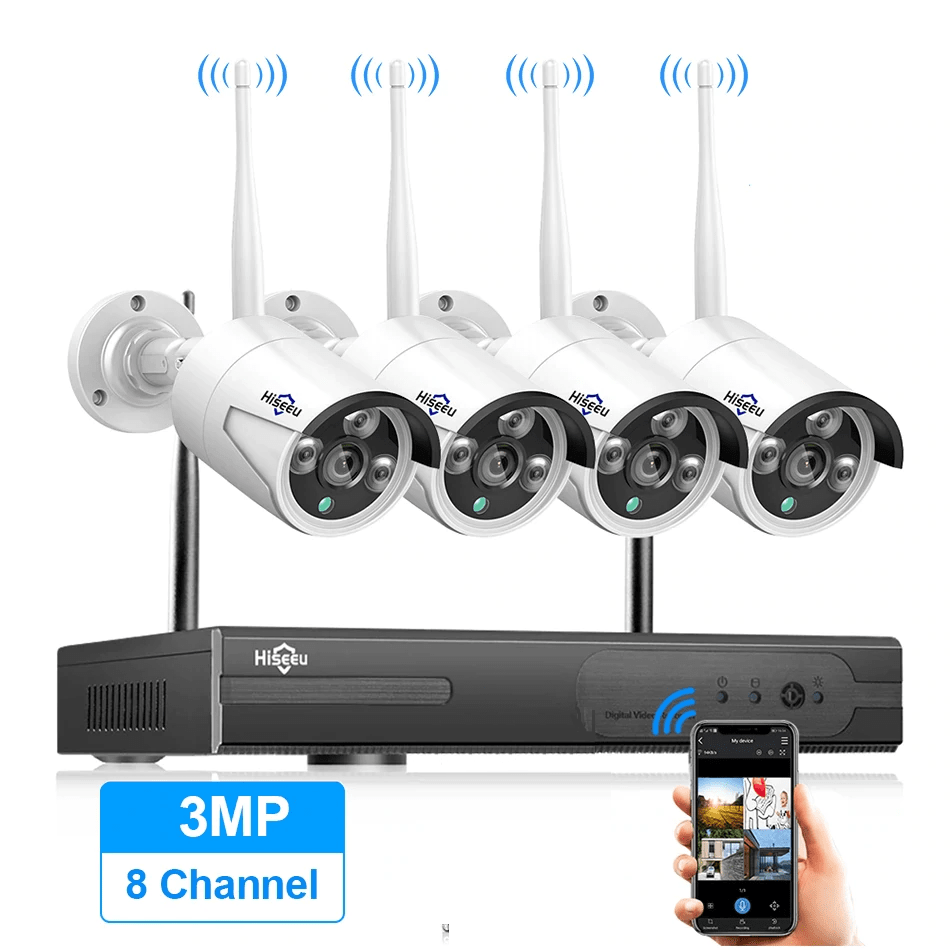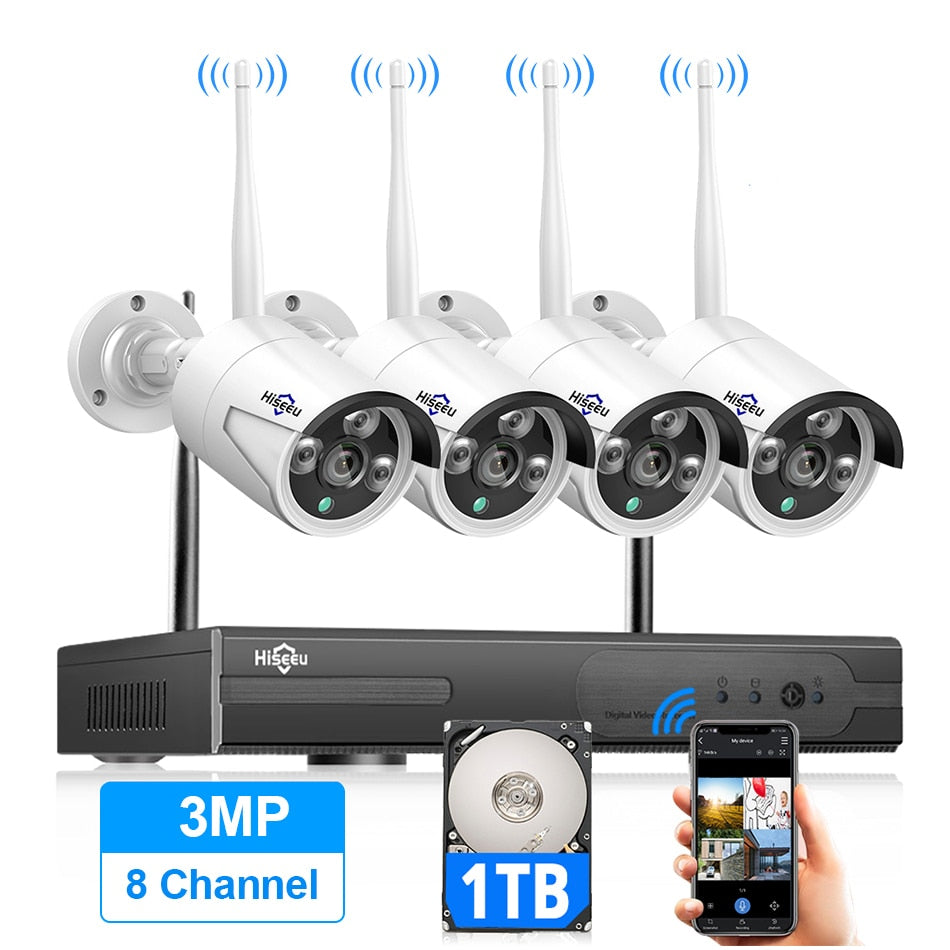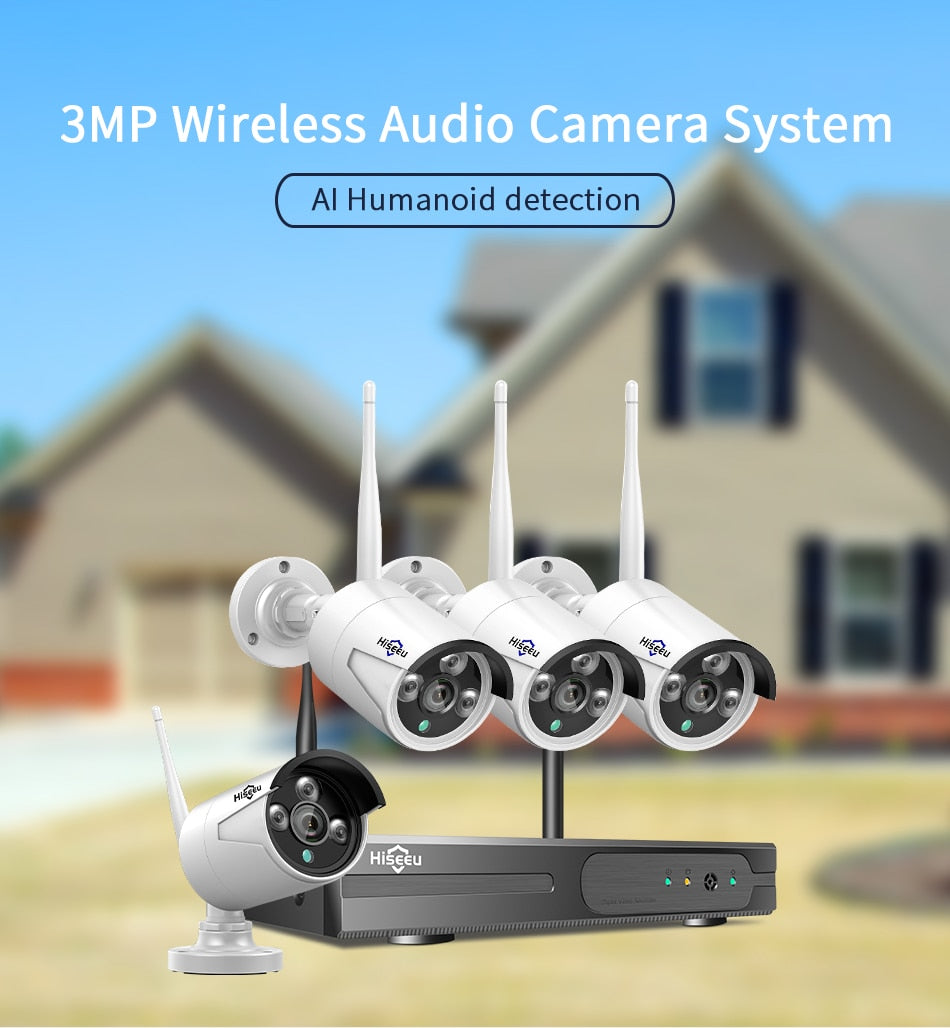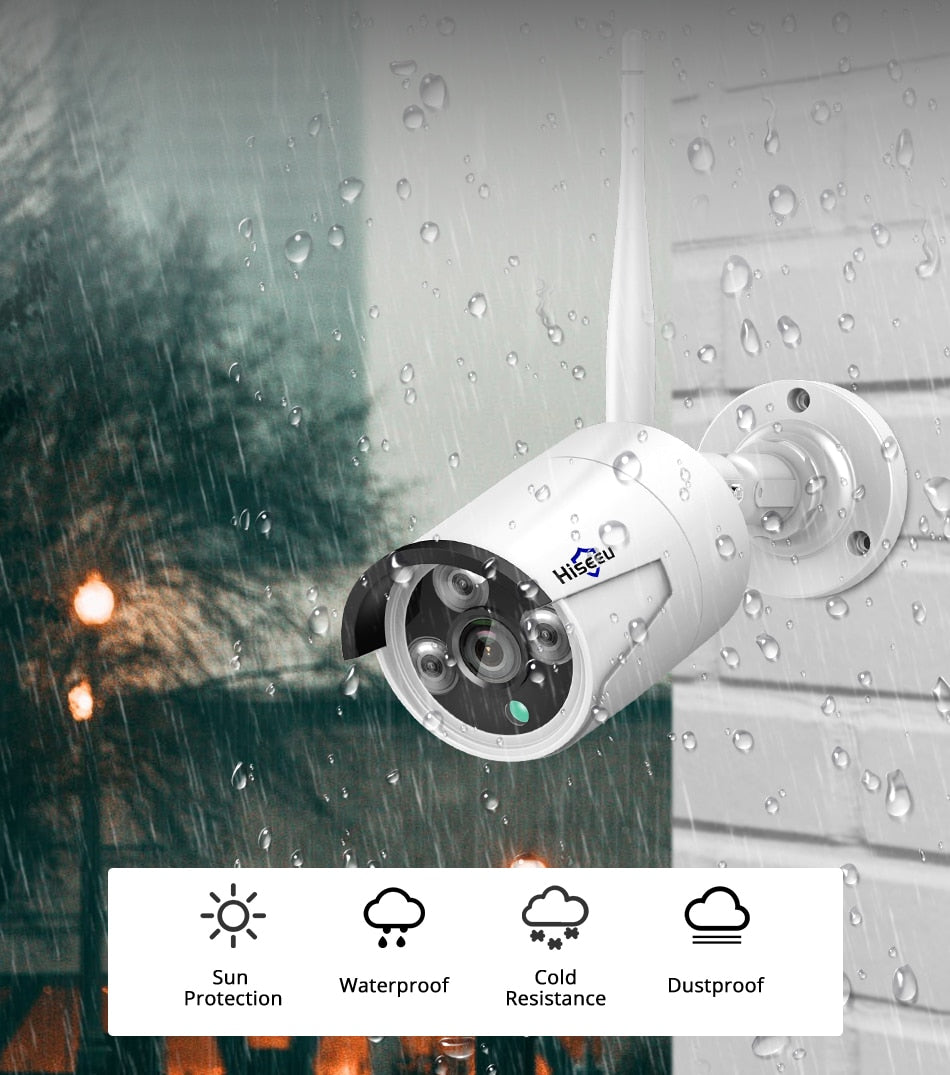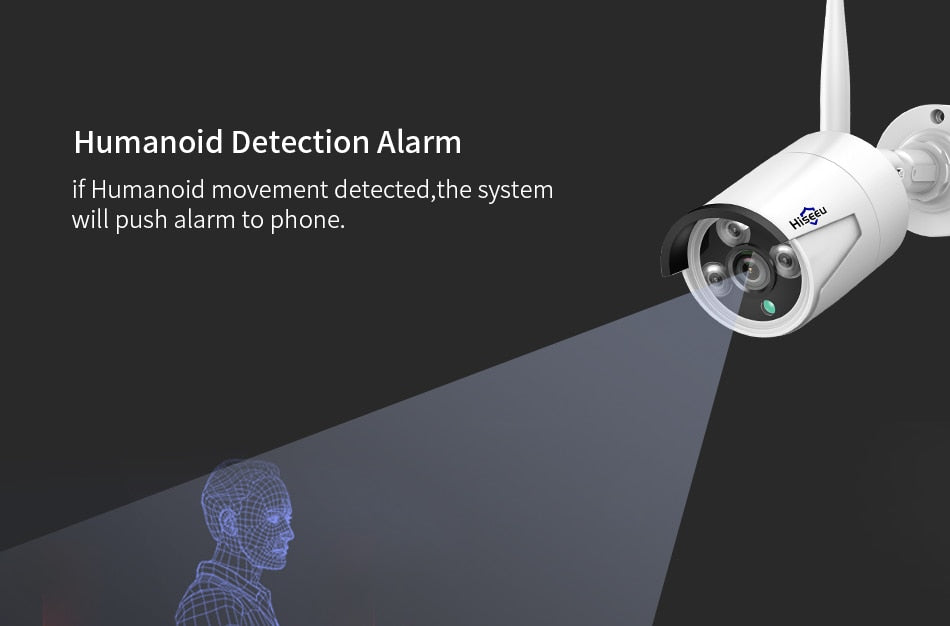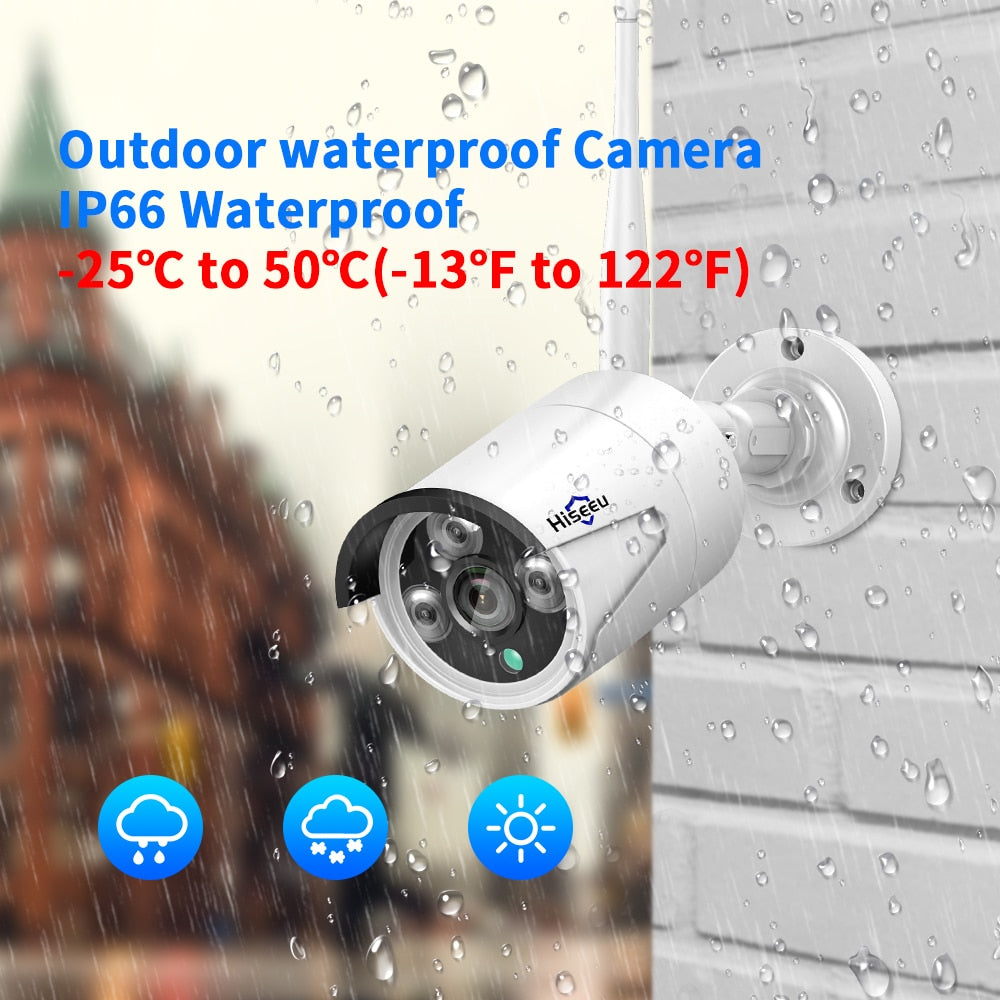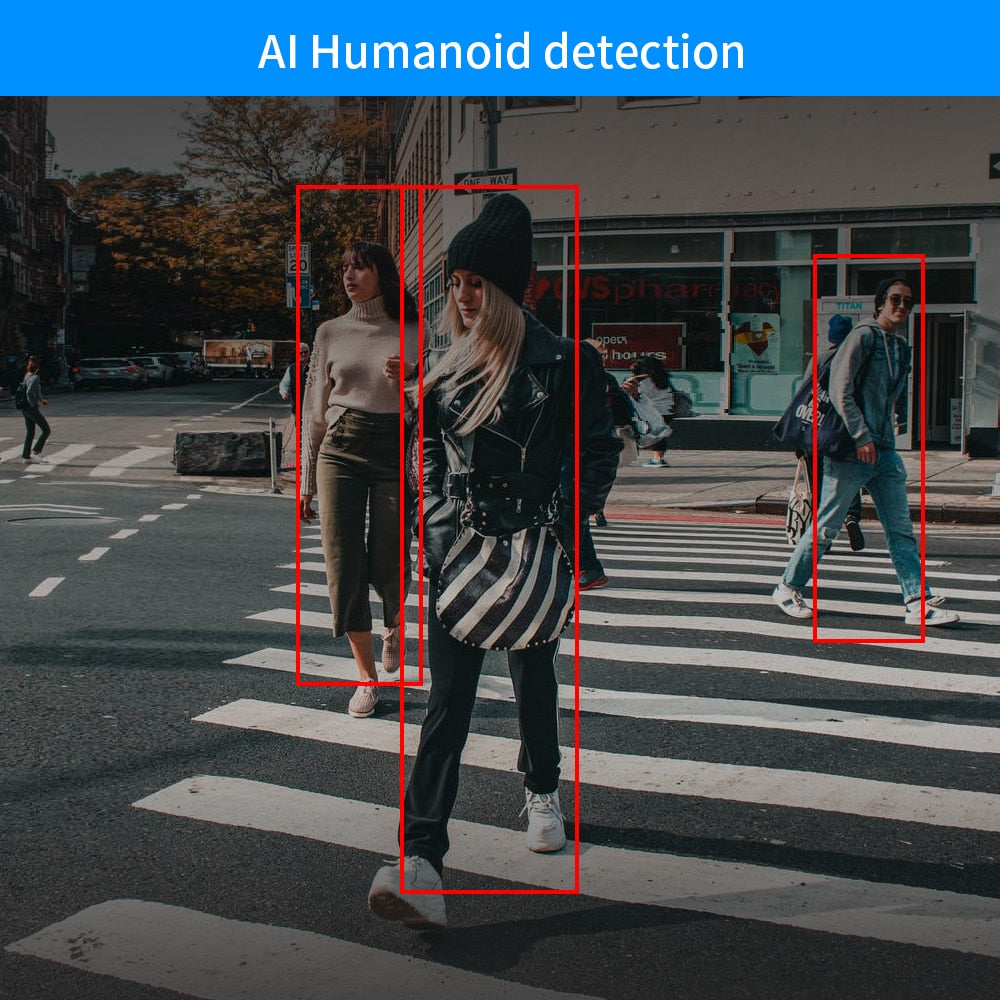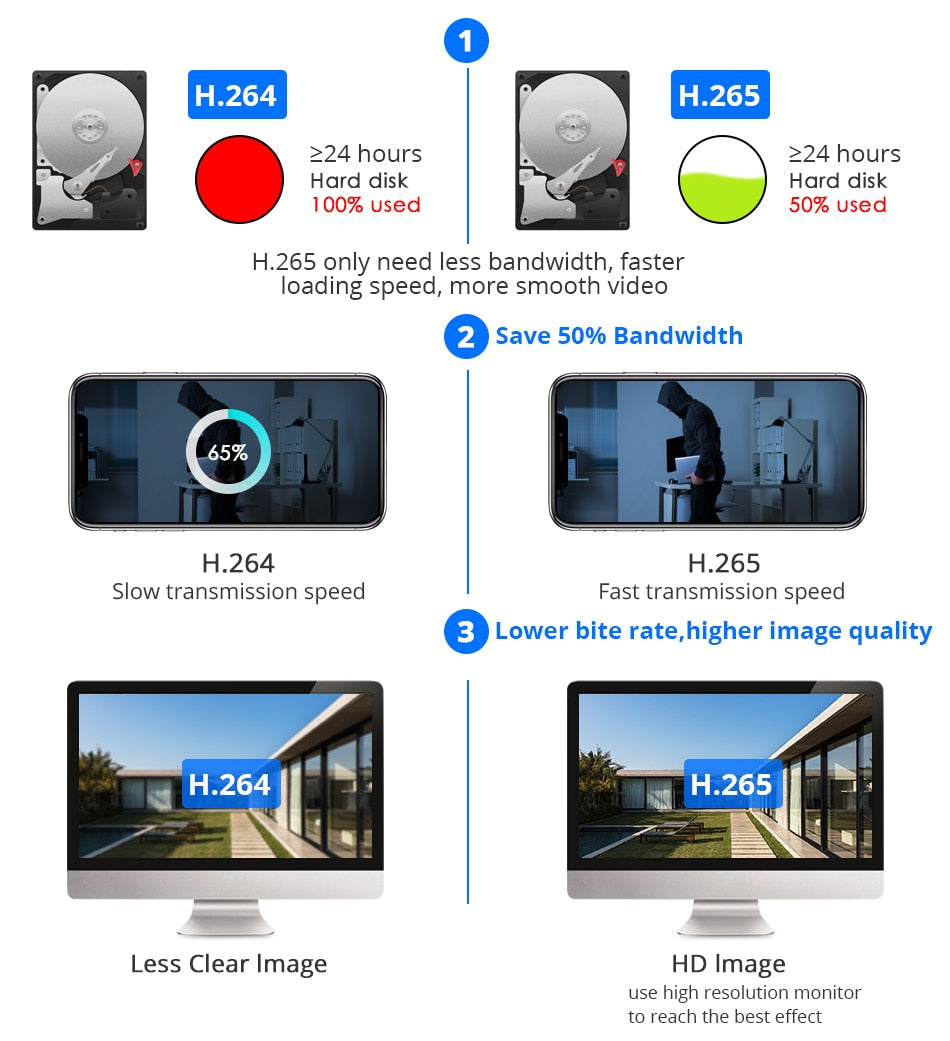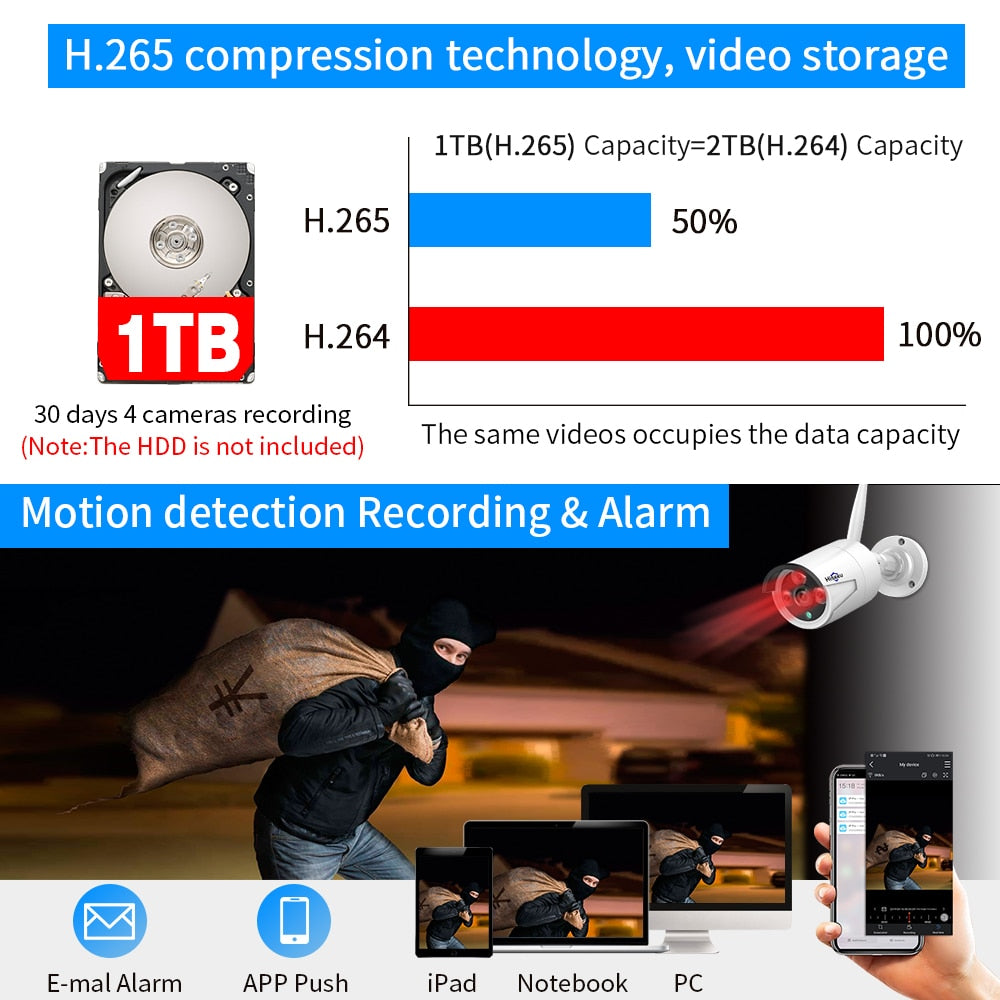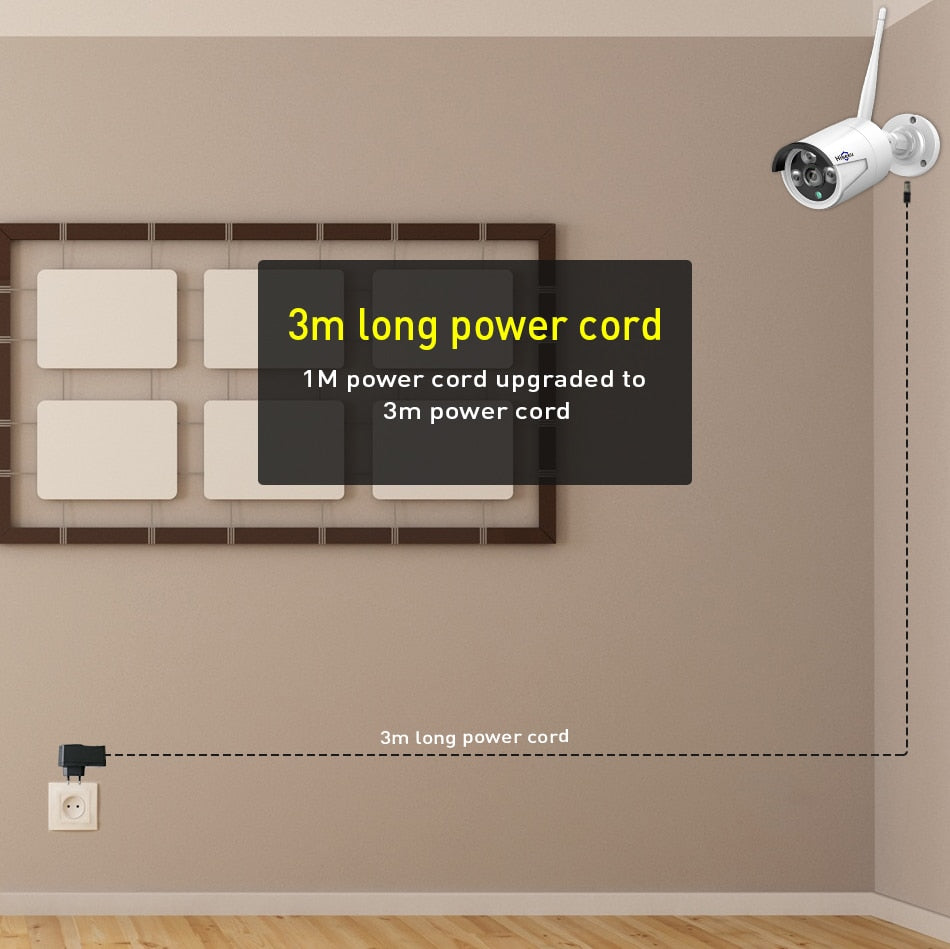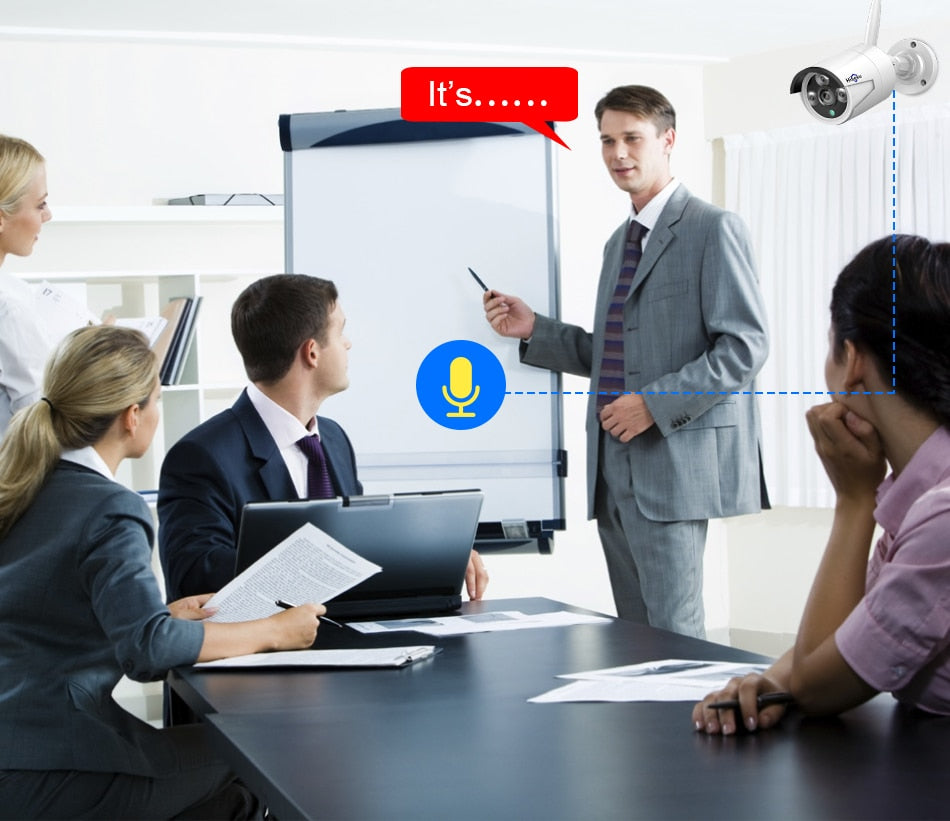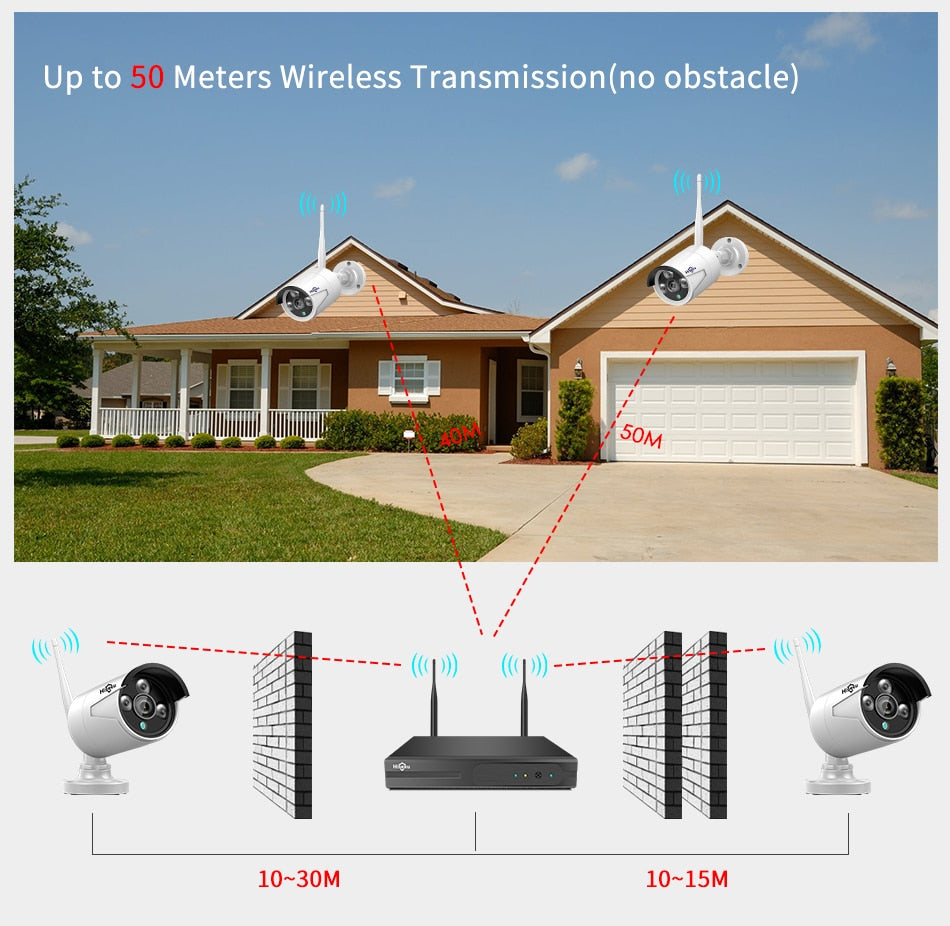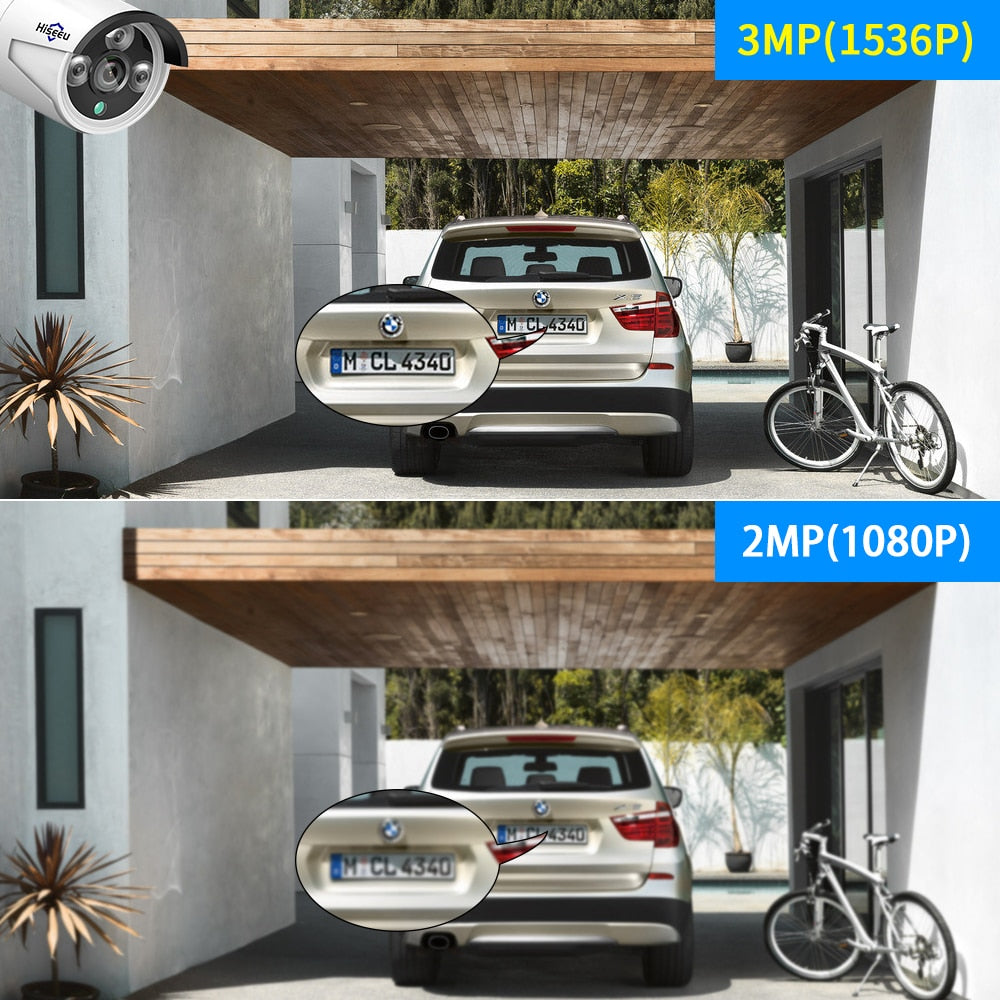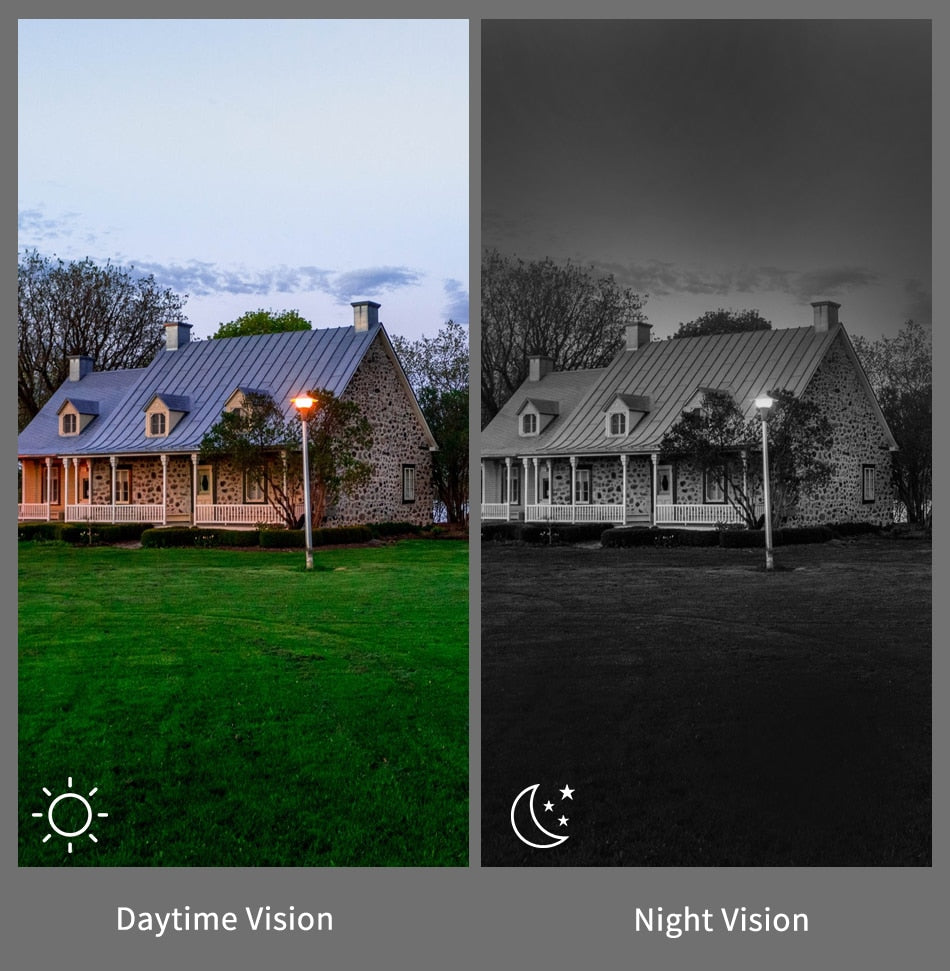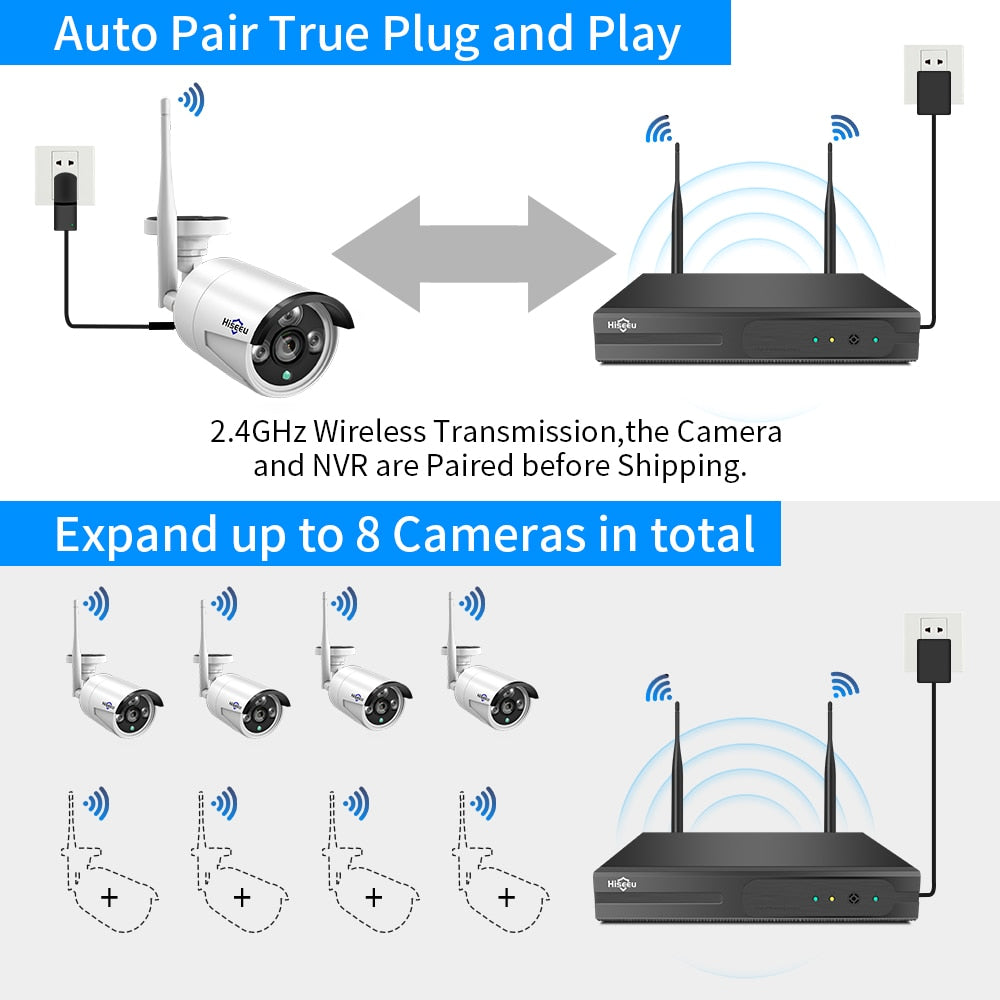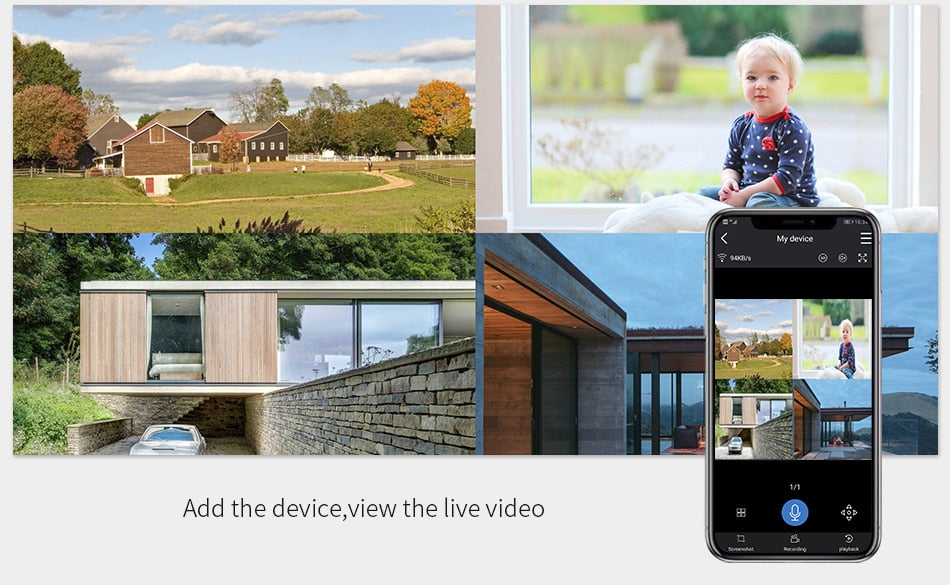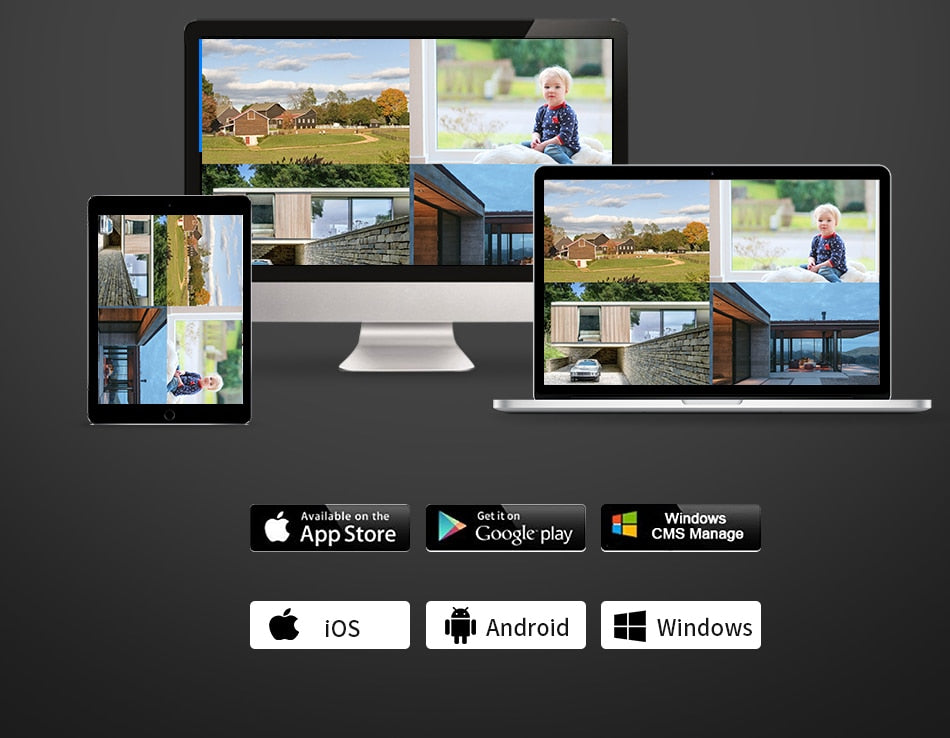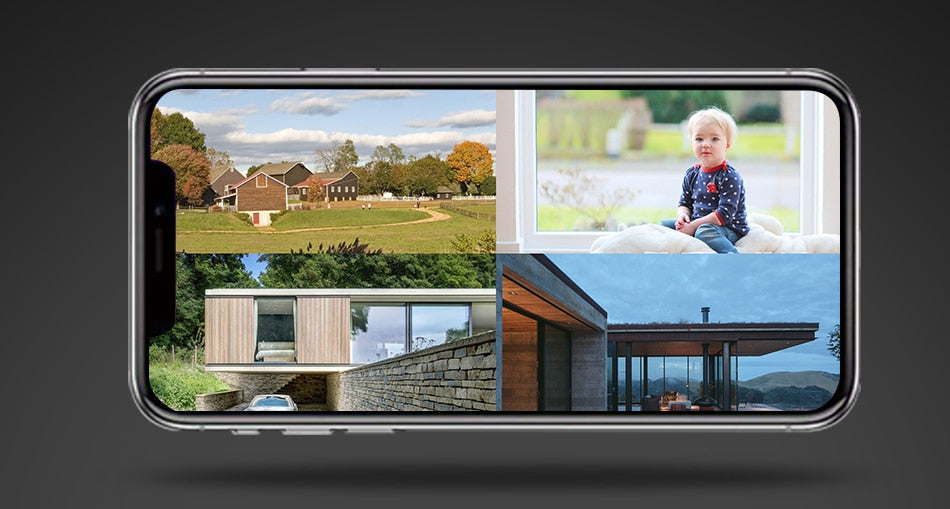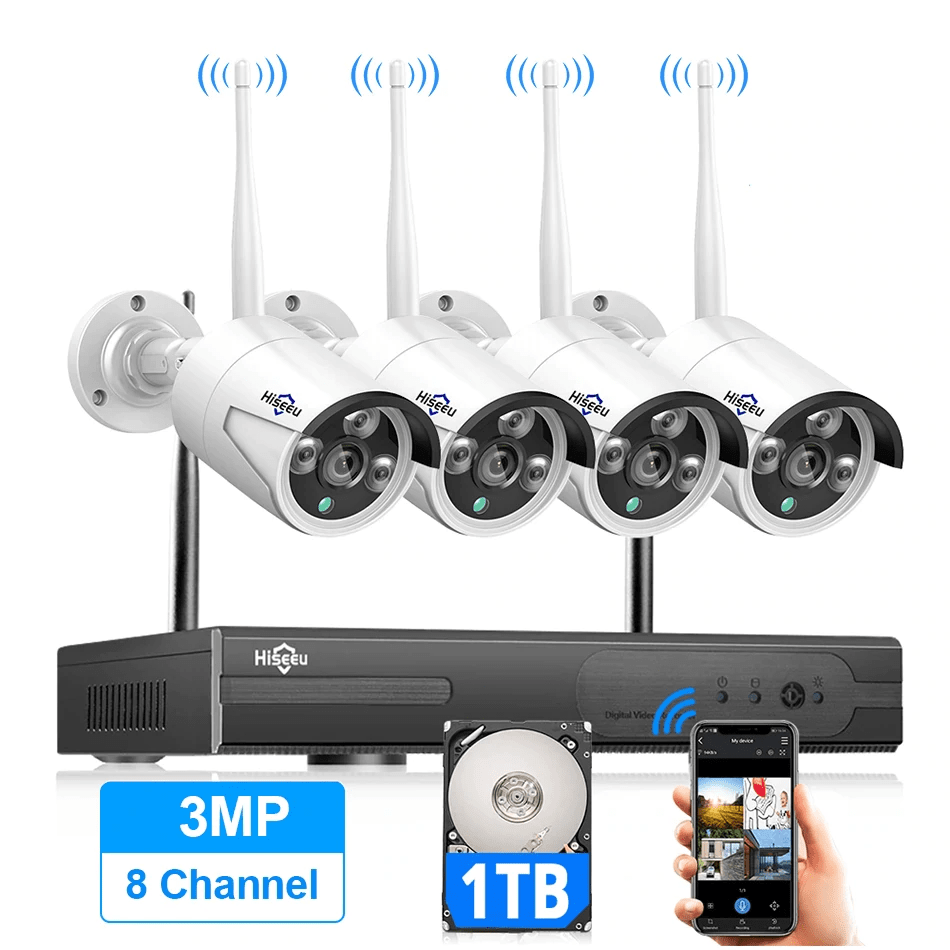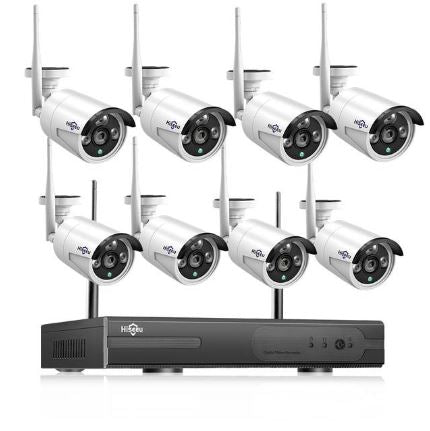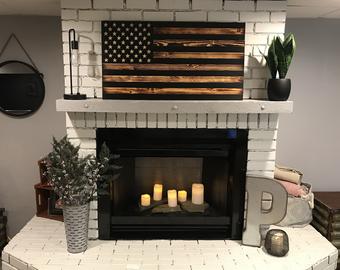 American Made
Trying hard to bring you more American made products from small businesses all over our country.
Free Shipping

Most all of our products have free shipping to aywhere in the continental US. HI and AK please contact us for arrangents.

Shop with Confidence

If you ever have a problem with an order please contact us and we will do everything in our power to make it right. MyModernIdeas@gmail.com