Regular price
$299.00 USD
Regular price
$378.99 USD
Sale price
$299.00 USD
Unit price
per
Sale
Sold out
Jade Heating Pad  69 x 31 - Large Heat Infrared Mat -  Healing Therapy Mat - Jade Mat / Pad Mat80
This item ships within 48 hours and arrives in 3 to 7 business days. 

"Great price! Love the ion therapy!! We use it daily and we always feel relaxed after using it... You will feel that it improves your blood circulation and tension literally melts away. Also great for relief from back and joint pain. We are planning to buy another 1 of this product as a gift  for our parents "
~Gizzelle Taylor, Austin, TX~
Sometimes when you step outside into the sun you can feel warmth overcome you from the inside out. This feeling is caused by far infrared rays, an invisible light  which is on opposite side of the spectrum of harmful ultraviolet rays. It is the same light that plants use to photosynthesize in order to feed. This plant dependency of far infrared can be found in the human body as well. That warm resonating feeling you get from the far infrared rays speaks to our bodies need for rays of sunlight. That warm feeling can be harnessed to improve our wellness. The sun, our bodies, and our hands are always emitting FIR. In the past, it was this discovery that led us to healing methods involving the placement of palms over ailing areas of the body, or palm healing. This has evolved to what is now known as Reiki, a form of therapy that utilizes the energy from palms to assist in body's natural process. Science has been able to focus FIR and utilize them to improve our wellness levels.
FAR Infrared Rays
Far infrared rays function very successfully when it comes to natural detoxification. They can help the body reduce water retention, and eliminate metals. As a result of better wellness, people often see a reduction in fatigue and an improvement in their focus and energy levels. These toxins cannot be expelled instantly, so they accumulate in our bodies, encapsulated in water molecules. These trapped toxins lead to blocked blood circulation, impaired cellular energy, and illness. When we are exposed to FIR waves, the molecules trapping toxins inside us vibrate and break apart, and are expelled through excessive sweating caused by FIR heat therapy. FIR is a safe and effective way to detoxify and is considered seven times more effective than steam saunas or conventional heat. 
Reduce Tension and Stiffness
There are multiple ways to receive FIR treatment that revolve around improving your general quality of life. The two most common are infrared saunas and infrared mats. Saunas are great for assisting in the management of symptoms of joint pain and inflammation. FIR saunas also have a secondary function of helping your body sweat out all the "bad stuff." Recent studies published in Clinical Rheumatology found that infrared saunas can reduce muscular pain and stiffness in rheumatoid arthritis patients. While infrared saunas are not easily accessible for many people, FIR mats provide temporary relief of minor muscle and joint pain and stiffness (especially pain associated with arthritis), the temporary relief of muscle spasms and sprains, and the temporary increase of local circulation where applied. Mats are best used on a bed and can even be used throughout the night for overnight wellness-restoring intentions. By having access to an infrared mat at home, you can trap the heat with a mylar blanket and create your own personal sauna experience.
FEATURES
This healing mat includes 184 pieces of natural jade stones - The Asian tradition of heating jade stones for comfort and health.

Every jade stone 1.6" in diameter.
With a programmable Thermostat, provides safe, long-lasting, deep penetrating far-infrared therapeutic heat.

The temperature is adjustable from 25 to 50 degrees Celsius. Size: 69" (L) x 31" (W) x 1.4" (H). Heats in winter cool in summer.

Provides negative ion therapy. Block harmful electromagnetic radiation.
Improve blood circulation and immune system. Relieve pain and stress.

"The quality is very nice, I was surprised by the stones. Those are real jade stones. I would also like to commend the service of this company. My Modern Ideas customer service is also great which is very responsive to my question.
~Angel Aquino, Salt Lake City, UT~"
PACKAGE INCLUDES
*1 x Jade heating pad
*1 x Temperature Control Power Cable
Share
View full details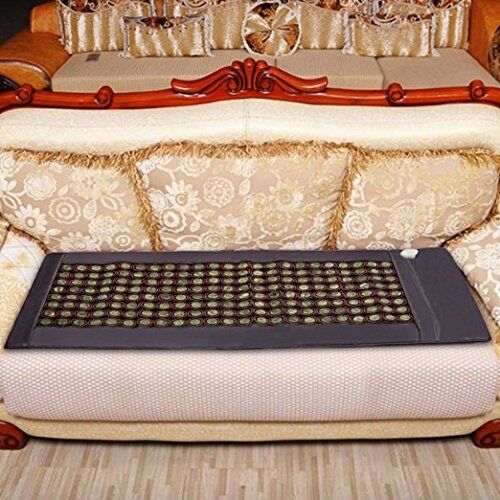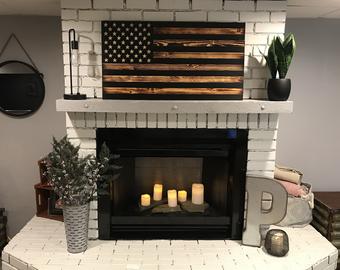 American Made
Trying hard to bring you more American made products from small businesses all over our country.
Free Shipping

Most all of our products have free shipping to aywhere in the continental US. HI and AK please contact us for arrangents.

Shop with Confidence

If you ever have a problem with an order please contact us and we will do everything in our power to make it right. MyModernIdeas@gmail.com