Regular price
$107.97 USD
Sale price
$72.78 USD
Unit price
per
Sale
Sold out
Pore Vacuum - Blackhead Remover Suction -  Acne Peeling - Pore Face Cleanser- Facial Skin Care - Diamond Microdermabrasion - Beauty Machine
Pore Vacuum - Blackhead Remover Suction -  Acne Peeling - Pore Face Cleanser- Facial Skin Care - Diamond Microdermabrasion - Beauty Machine.

"Great price, great product!! It is worth to embrace beauty using this Pore Vacuum. I use every other day and I really feel relaxed using it . The suction of this machine is really good which enables me to remove my blackheads." 
~Rose Anne Taylor, Atlanta, GA~
Features:
1. The suction power is bigger than the traditional blackhead suction machine.
2. Four levels, suitable for different part of skin
3. Four suction heads, fit for different function and skin
4. With light on the machine head, easy for you to see your skin clearly
5. With mineral microcrystalline probe, remove horny and dead skin
6. Vacuum suction system to promote skin blood circulation and lifting skin
7. Rechargeable with USB cable, you can charge in Power Bank, PC or use mobile phone charge adapter


Product Advantages:
1. Stronger suction, the suction power is bigger than the traditional blackhead suction machine.
2. The machine turns off in 5 minutes after full charging and enter the auto sleep mode.
3. Auto protect when a short circuit start.

"Perfectly remove blackheads! What can I say more about this nice stuff. The price is very affordable but the quality is not compromised. It is easy to use and the suction is also nice. About the shipping of MyModernIdeas, They also did great for fast delivery. I would also like to commend their customer service which is very approachable." 
~Katherine Mare, Oswego, New York~
Five suction heads
1. Diamond head: It can scrub exfoliating the dead skin, and suck it out, so to repair skin and remove wrinkle and acne.
2. Big circle hole head: Powerful suction blackheads, apply to blackheads.
3. Small circle hole head: Suction is weak, it can be used to suck blackheads, such as thin skin, tender, allergies part.
4. Oval hole head: Weak suction, apply to the 2 sides of nose. Remove wrinkle. After sucking the skin, quickly unplug, unplug and then suck again. Promote blood circulation, increase skin elasticity, effectively removes lines wrinkle.
5. Pointed smll head: Special for those soft skin that cannot hold by strong power suction.

Step 1: You must use a facial steamer or hot towel for 10 minutes to warm your face and open up your facial pores. 
Step 2: Apply the blackhead derives liquid on the blackhead place for 5 minutes.
Step 3: Choose a head, start with the lower suction power, moves the device along the blackhead mocation back and forth.
(Please do not stay at one spot over 3 seconds.  Remember that move the machine around in a direction along the way, don't move back and forth)
Step 4: After use, please use a cold towel or cold mask to close your facial pores and after that apply face moisturizers.
Parts including: working heads, cottons, rubber rings.

Put the cotton into the filter, and then install the cover.

Choose the suitable working and install it.

Choose the suitable working and install it.
Functions:
1.Remove Blackhead, deeply clean face.
2.For acne, pimple skin treatment.
3.Treatment for the dry skin.
4.Treatment for the sagging skin and wrinkle, skin Rejuvenation.
5.Treatment for the stain and dull skin, reduce skin hyperpigmentation.
Package content:
* 1 x Beauty device
* 1 x Microcrystalline probe 
* 1 x Oval probe
* 1 x Small size circular form probe 
* 1 x Big size circular form probe
* 1 x Small Pointed probe
* 5 x Sponge
* 2 x Silica gel ring 
* 1 x USB charging wire
* 1x Operation manual 
Share
View full details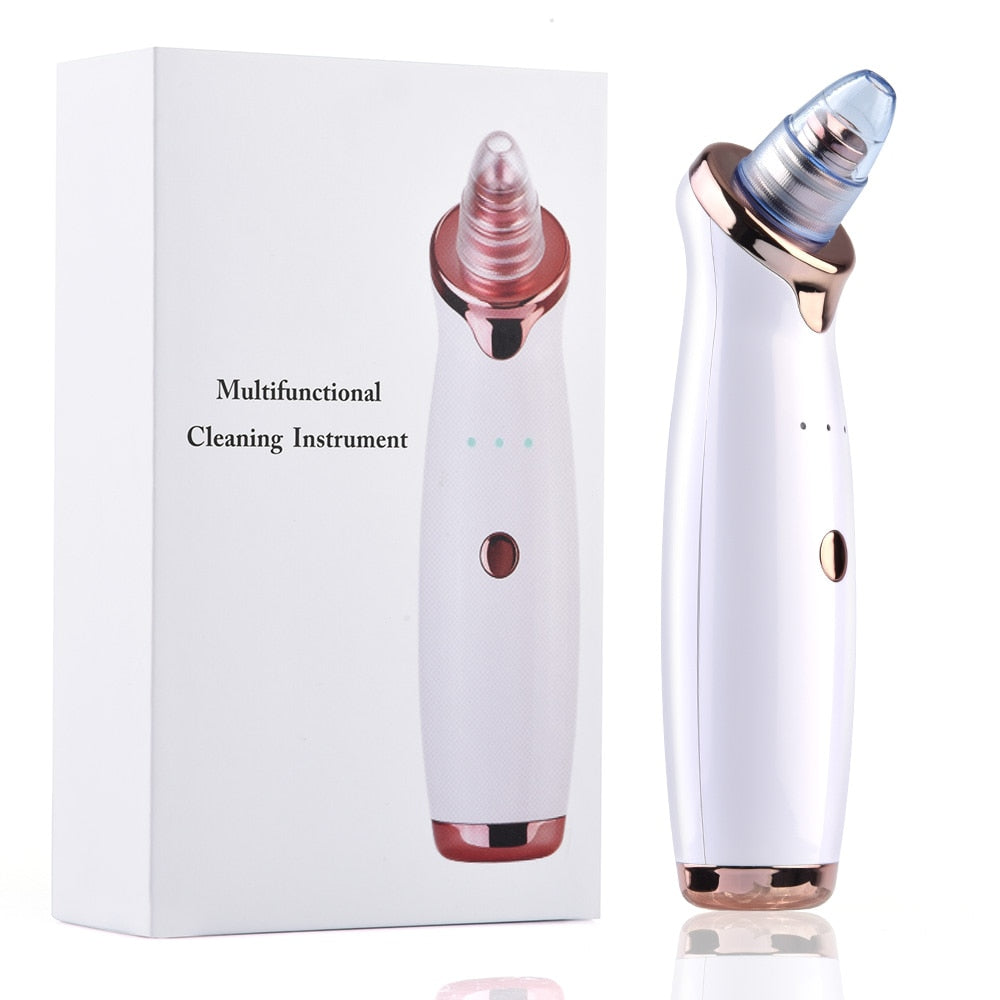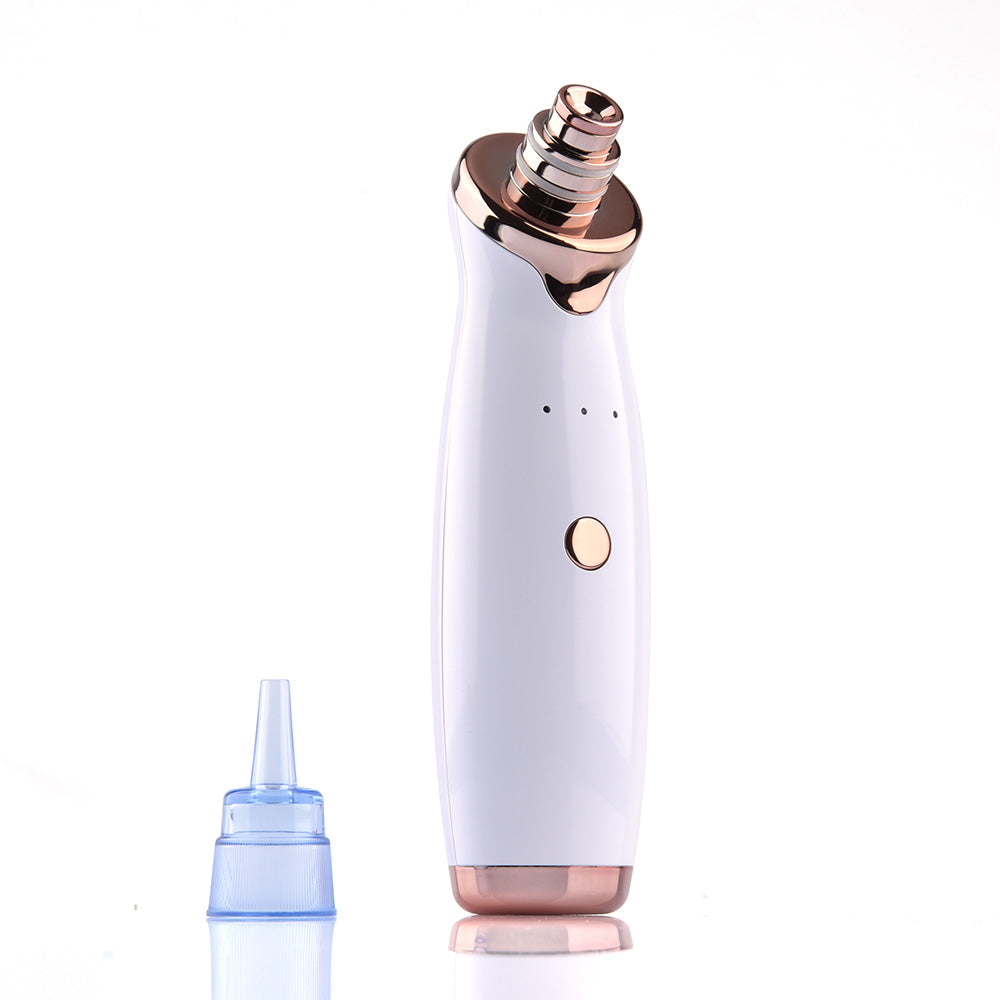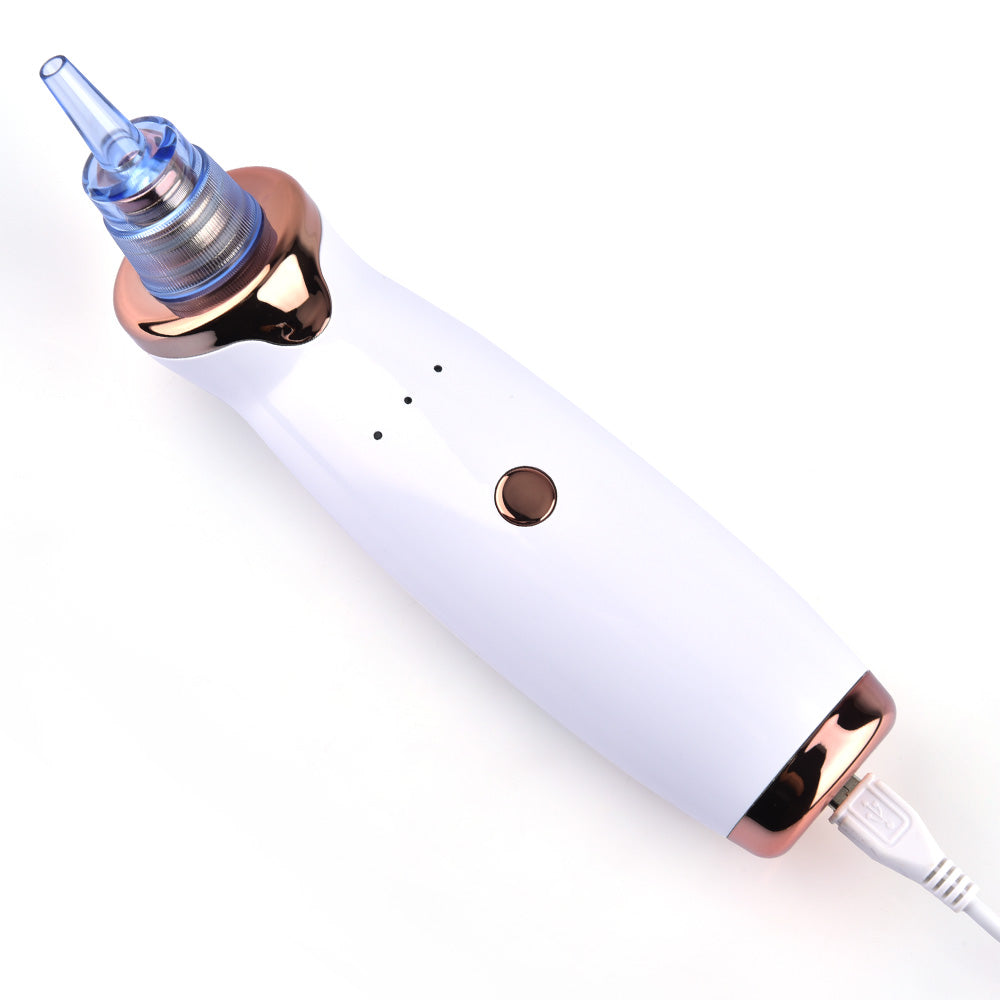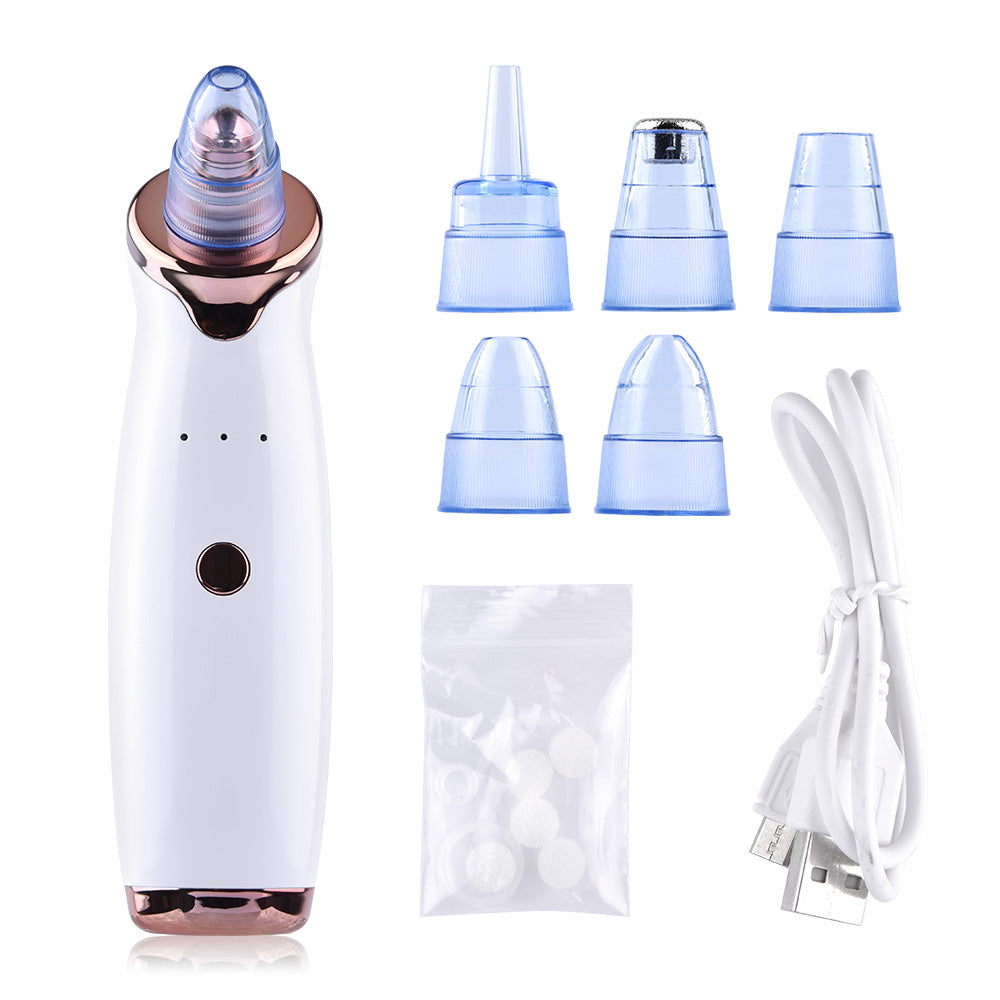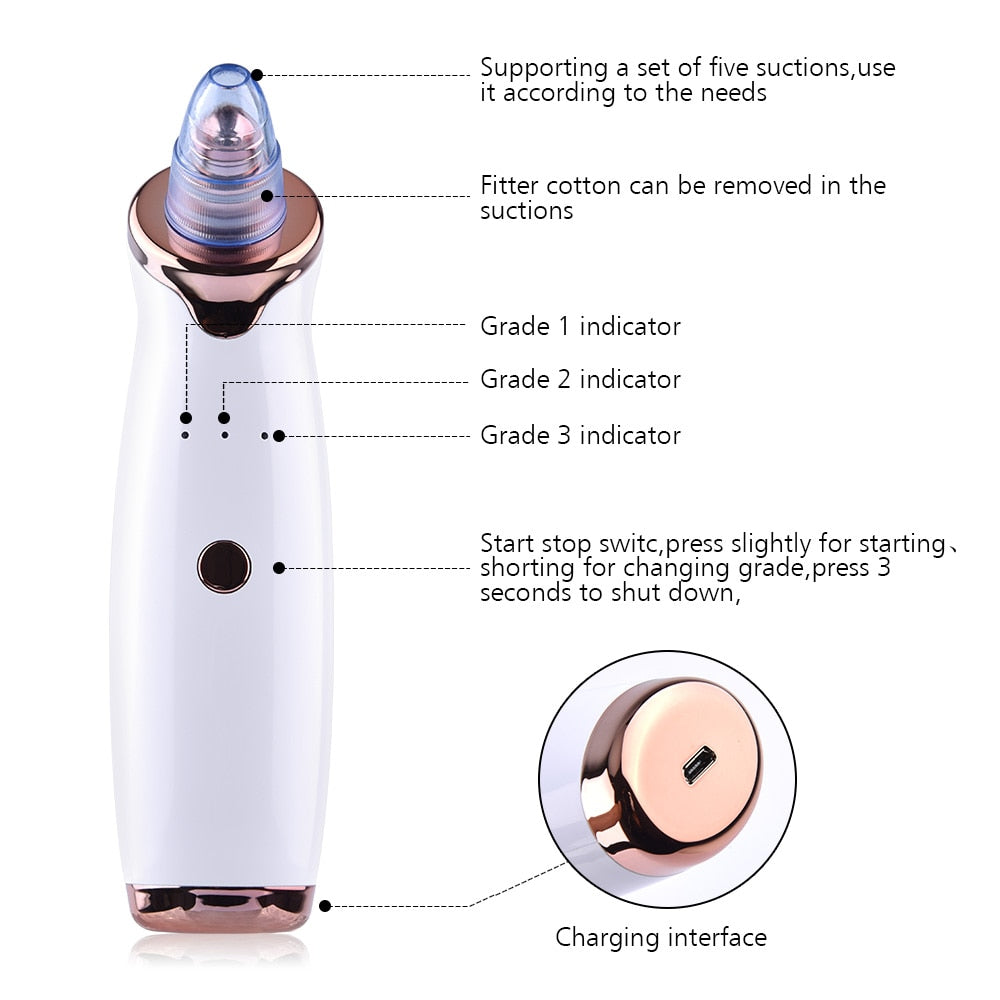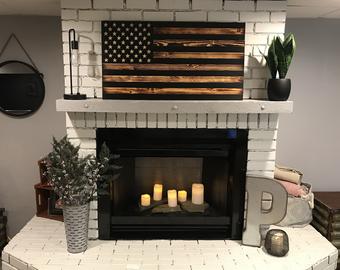 American Made
Trying hard to bring you more American made products from small businesses all over our country.
Free Shipping

Most all of our products have free shipping to aywhere in the continental US. HI and AK please contact us for arrangents.

Shop with Confidence

If you ever have a problem with an order please contact us and we will do everything in our power to make it right. MyModernIdeas@gmail.com