Regular price
$119.36 USD
Regular price
$344.72 USD
Sale price
$119.36 USD
Unit price
per
Sale
Sold out
Designed for both professional and personal use, The K1 Pro Massage Gun will ease tension and speed recovery.
This percussion massager is a portable, hand held device that delivers repeated and continuous kneading to the muscle tissue. This form and delivery of deep tissue massage will reduce muscle tension, improve blood flow, increasing the range of motion and reduce recovery times.

Massage guns have increased in popularity as the currently most recommended recovery method for all athletes, on both professional and amateur stages. Most notably, Percussion massage technology has introduced a new method of creating quick and easy results. In layman terms, it's massage that provides rapid and repeated bursts of pressure into the body's muscle tissue.

Who's it for?
Anyone from pro-athletes to weekend warriors can experience the benefits of massage guns or percussion massagers. Individuals who suffer from work-related back muscle pain, such as back pain from sitting, lumbar pain from standing, drivers, construction workers, and many more have also seen incredible results.
Why Use a Massage Gun?

DEEP MUSCLE RELAXATION - A Percussion Massage Gun can relieve the soreness through deep and powerful muscle massage post exercise. A handheld massage gun for athletes and or individuals who engage in rigorous physical activity find that it  helps the body remove lactic acid, promotes muscle repair, restores blood flow and improved mobility. It can also be used to limber and stretch the body during warm-up and before exercise.

6 MASSAGE HEADS & MULTIPLE LEVELS OF INTENSITY – The K1 Pro comes with 6 different heads to provide targeted treatment for every muscle group. Different massage heads and speed levels provide a relaxing massage for every muscle need. It reduces bone and muscle damage that might occur in one-level intensity massage guns used for sensitive muscles. 

LIGHTWEIGHT & CARRYING CASE INCLUDED - Only 2 lbs, ergonomic and easy-to-use. Its compact size and case makes it easy to carry to use at work / gym and while traveling.

POWERFUL & VERY QUIET – Enjoy your deep tissue massage gun and repair your muscles in a relaxing silence. Percussion Massage Gun is developed with low noise motor. With 45 db of newest noise reduction technology and a high-torque motor, professional deep tissue massager has adjustable speed settings delivering up to 3,500 percussions per minute.

LONG WORKING TIME: The Percussion Massage Gun cordless massager is equipped with 3400mAh high-quality lithium battery, providing 6 hours of battery life after fully charged. The body massager has an LED battery indicator so you don't have to worry about power outages.
Improving your Overall Health
Percussion therapy has shown to downregulate the nervous system, which helps to alleviate stress, improve sleep and reduce tension.

To help you sleep like a baby, use it a few minutes before you hit the sack, for two minutes on each muscle group (arms, glutes, legs) before bed to help you feel relax and calm and you'll soon be lights out.

For tense or tight muscles, use the massage gun on it for two minutes to release stress. It's best to work around the muscle with the round ball head. You can then choose to target the muscle with the bullet head quickly on the knot, for no more than three seconds.
Using it to boost physical performance.
●Daily Health Vibration relax muscle fascia, relieve muscle fatigue, stretch muscle lines, assist muscle shaping, improve muscle balance, assist yoga training
●Exercise assisted to accelerate the preheating effect before exercise, activate the muscles, maintain muscle activity during exercise, maintain state, quickly decompose lactic acid after exercise, eliminate fatigue
●Restoration and relaxation, deep release of fatigue, effectively relax muscles, relieve muscle tension, slow muscle soreness, release lactic acid quickly, accelerate muscle recovery.

Power sourse: Rechargeable Battery
Working time: 1.5 Hour~6 Hour
Warranty Period: One Year
Battery Proved Certificate: MSDS Report
Speed Levels: 3 levels/5 levels
Frequency: 25hz~53hz
Speed: 1500RPM~3200RPM
Item certificate Proved: CE
Share
View full details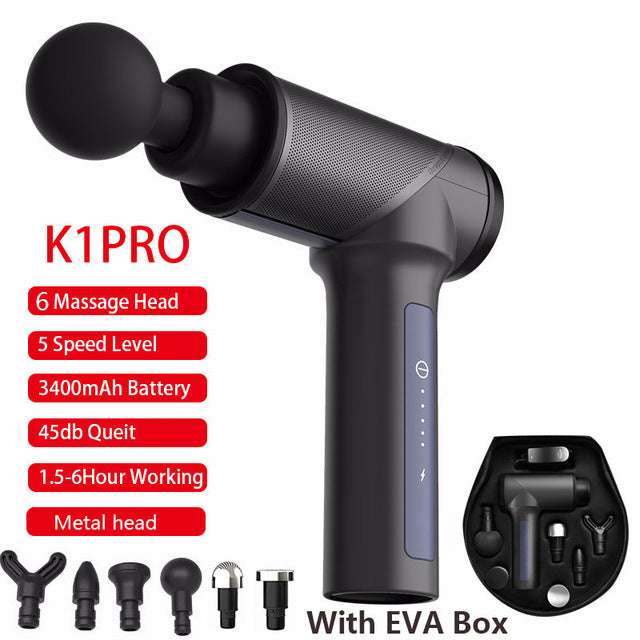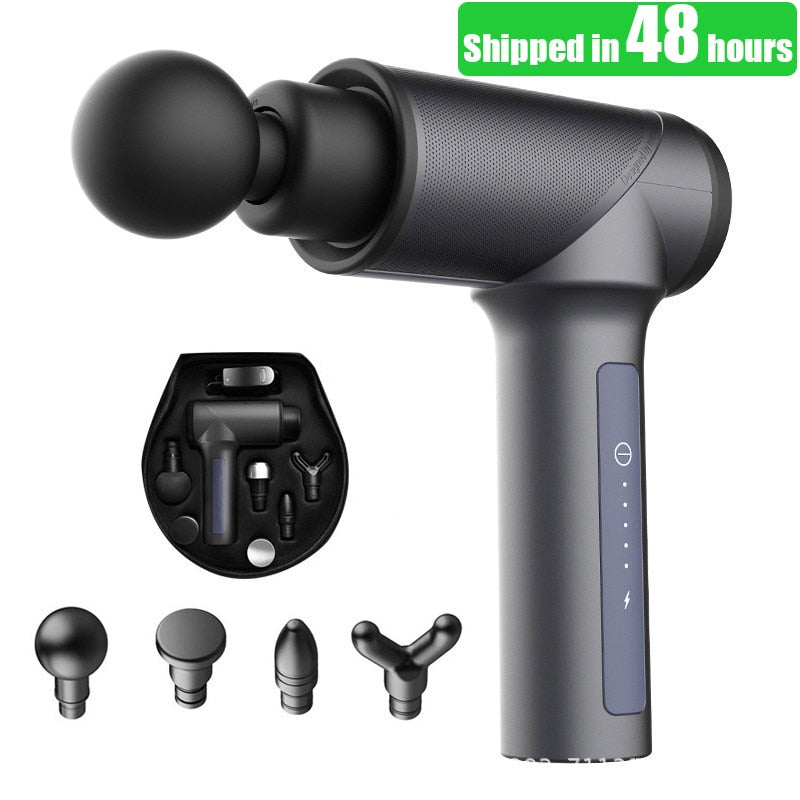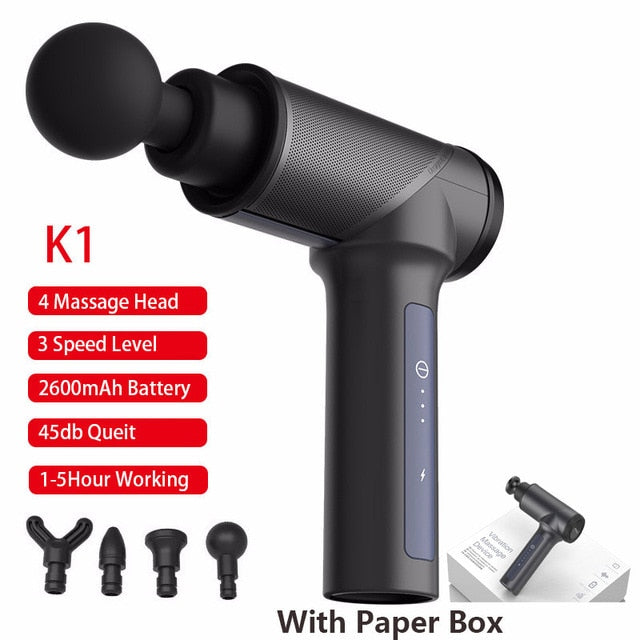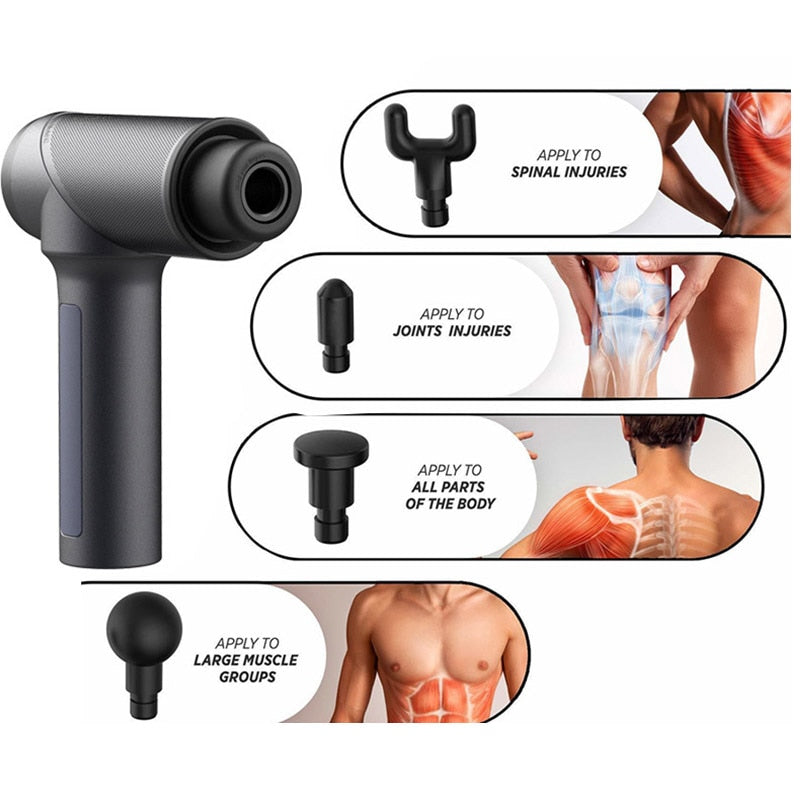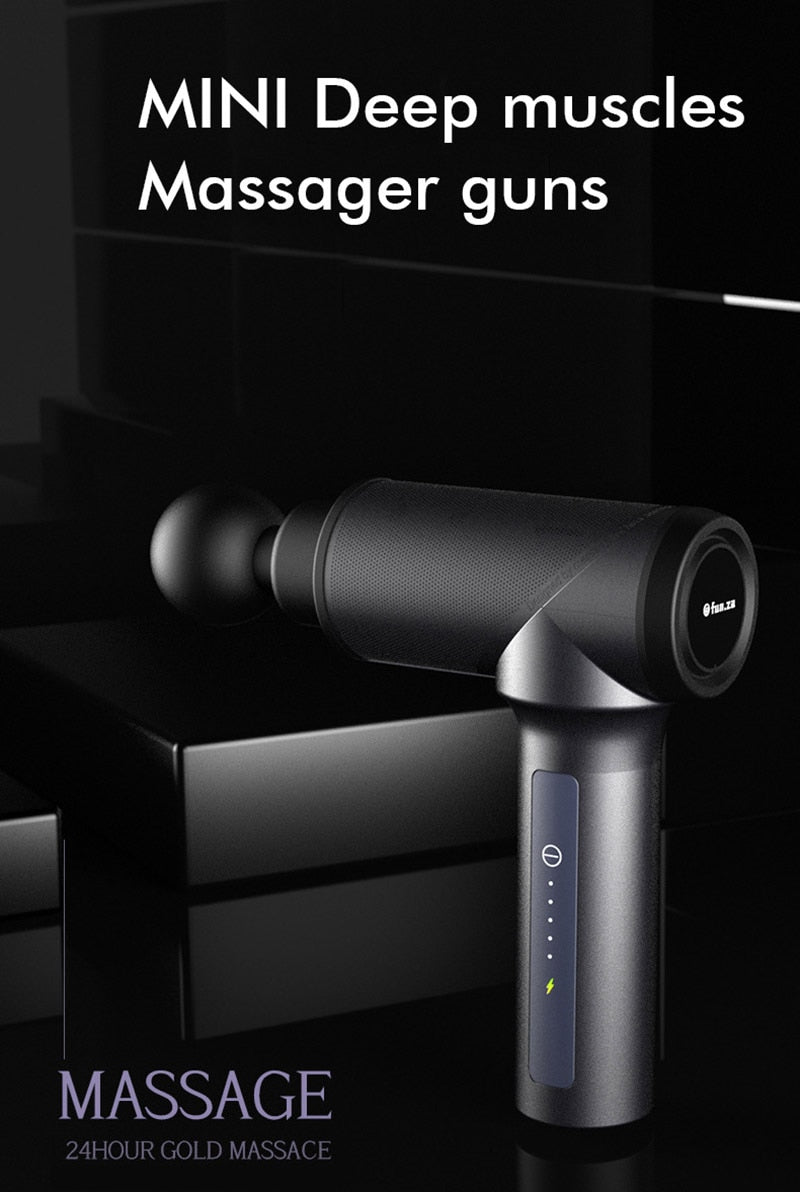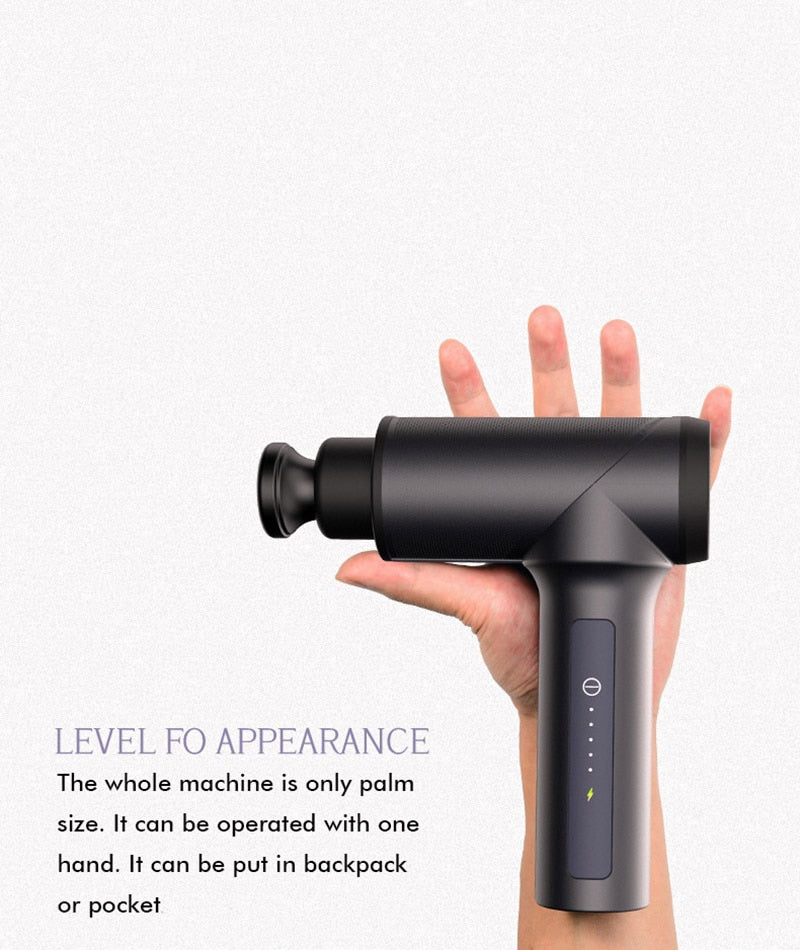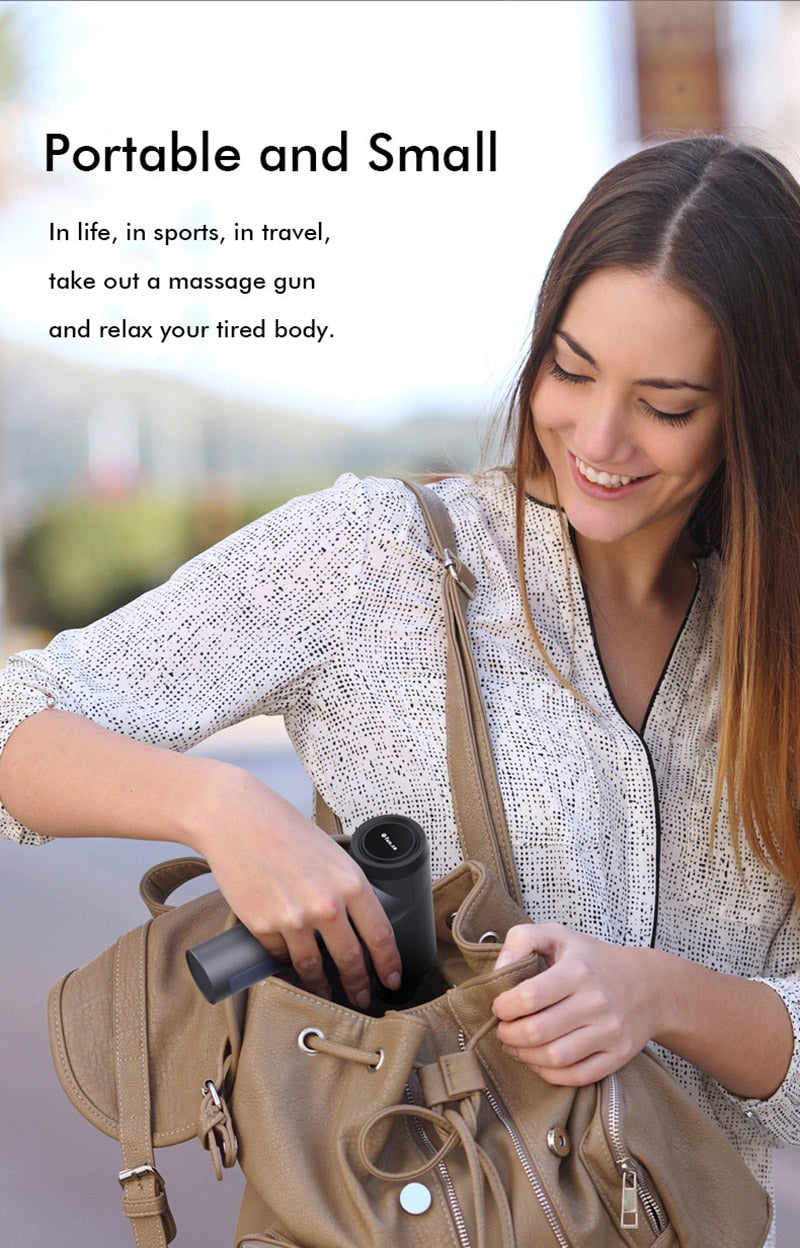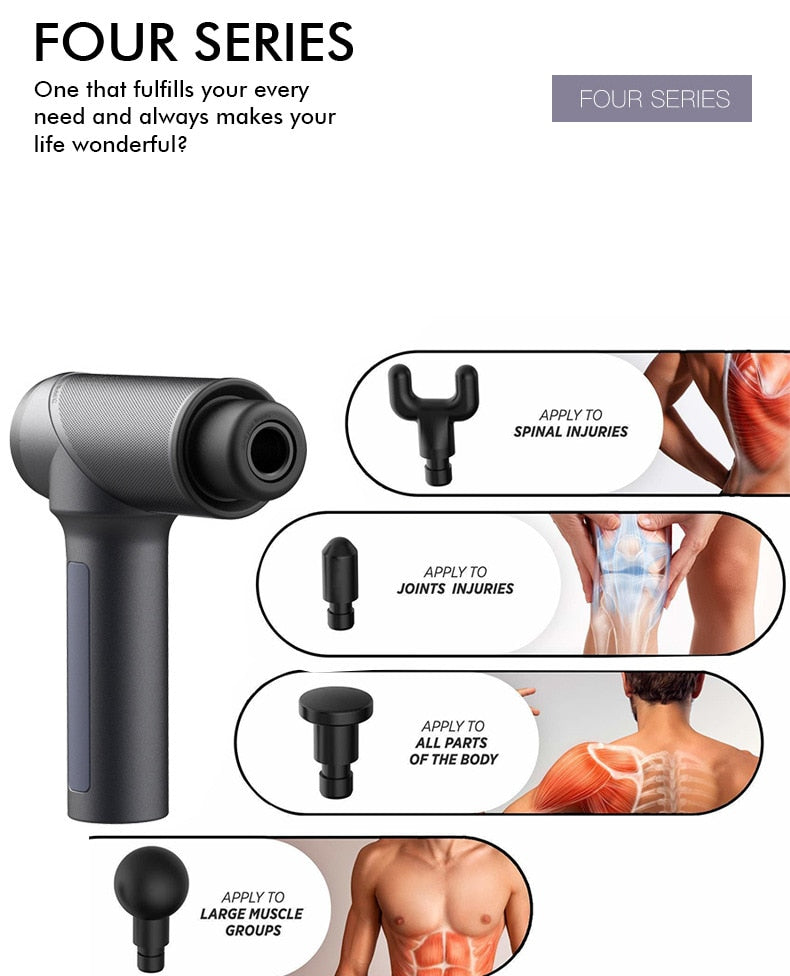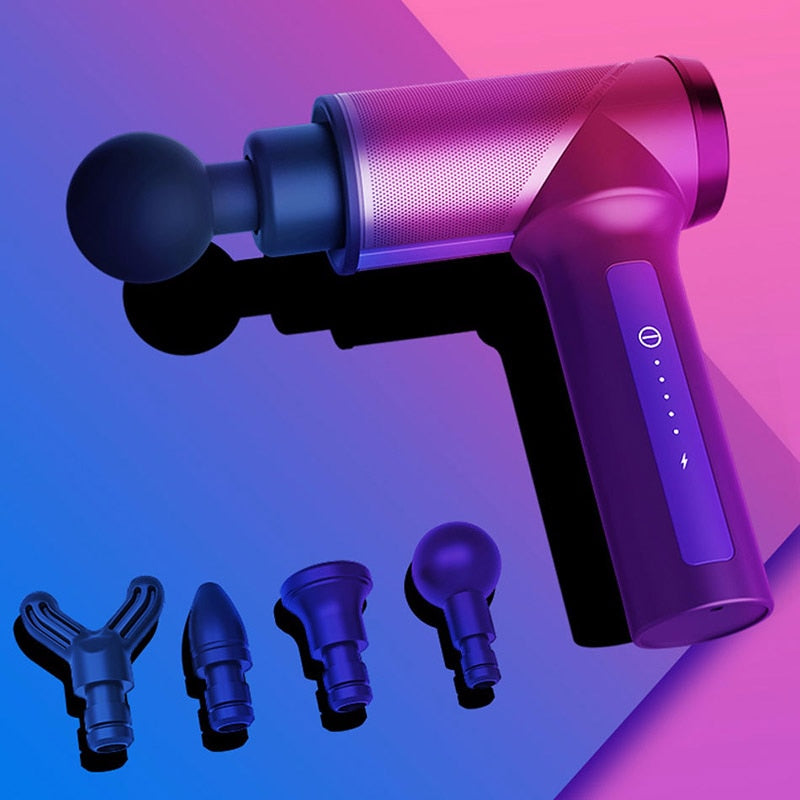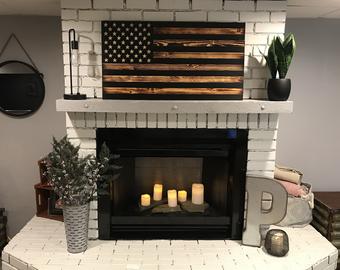 American Made
Trying hard to bring you more American made products from small businesses all over our country.
Free Shipping

Most all of our products have free shipping to aywhere in the continental US. HI and AK please contact us for arrangents.

Shop with Confidence

If you ever have a problem with an order please contact us and we will do everything in our power to make it right. MyModernIdeas@gmail.com