Regular price
$389.38 USD
Regular price
Sale price
$389.38 USD
Unit price
per
Sale
Sold out
Tankless Water Filtration System
Using a water filtration system at home helps in filtering out unwanted pollutants from the water than can harm one's health, especially those particles that cannot be seen by the naked eye. It removes any sediment, bacteria, and excess chlorine taste in the water.

If the water supply in your area is unsanitary or your drinking water tastes different, try this tankless water filtration system. And yes, you read it right! The entire system is tankless; thus, it will not take up too much space in your house. Its simple design and mechanism also makes it rise above the other filtration systems you can find. Hurry, add this to your cart now!
Perks of Having a Tankless Water Filtration System
The Tankless Water Filtration System can carry up to 400 gallons of water. It has four stages of filtration, making sure that you get the clean water you need. And its filter is very much easy to change!
Here are the quick, easy steps on how you can change the filter:
Remove the lid.
Switch left.
Pull the used filter out.
Replace with the new filter.
Return the lid.
The upgraded lead-free stainless steel faucet also ensures high flow of water – with at least 9 times faster than regular faucets. And within 10 seconds, your 200ml glass is already filled with water!
The tankless system also has its own benefits: it will not cause another problem for pollution, it has a compact, sleek design that won't take up much of your kitchen's space, and it has a smart faucet that detects whether the filter needs replacement!
Additionally, it can filter out 99.99% of bacteria in the water through its four stage filtration system.
Product Specifications
Lead Removal: YES
Chlorine Removal : YES
Reduce Chloramine: YES
Removes dissolved solids, chemicals, heavy metals and other contaminants: YES
Flow Rate: 1.3L/min
Drain Ratio (pure water: waste water): 1.5:1
pH Balance: NO
Water Tank: NO
Inlet Pressure: 15~60PSI
Feedwater Temperature: 5-38 °C
Rated Voltage and Power: 110 V, 65 W
Pallet Dimension: 43.3 inch X 43.3 inch X 74.8 inch
Weight: 11 kg
What's Inside the Package?
1X System Housing
1X PPC Filter
1X RO Membrane Filter
1X Smart Faucet and Accessories
1X 1/4 inch Drain Saddle
1X 3/8-1/2 inch Feed Water Adaptor
2 meters 3/8 inch PE Tubing
4 meters 1/4 inch PE Tubing
1X Power Adaptor
1X Quick-connect Fittings
O-ring
Blue Lock Clips
1X Teflon Tape
1X Plug Remover
1X 3/8 inch Claw
1X 1/4 inch Claw
Share
View full details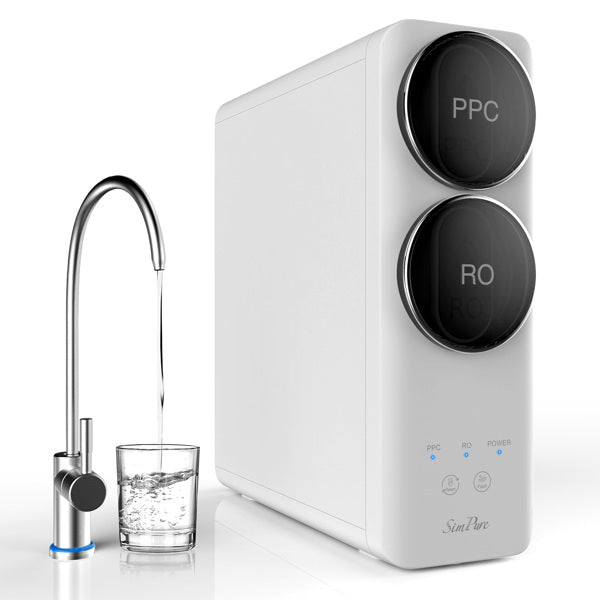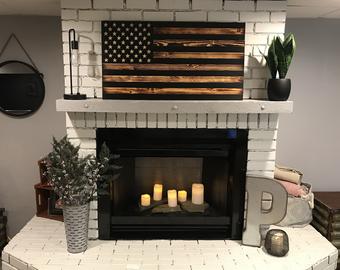 American Made
Trying hard to bring you more American made products from small businesses all over our country.
Free Shipping

Most all of our products have free shipping to aywhere in the continental US. HI and AK please contact us for arrangents.

Shop with Confidence

If you ever have a problem with an order please contact us and we will do everything in our power to make it right. MyModernIdeas@gmail.com